While written content has been around for ages, video content is making its way into the digital community. So, how is "See it to believe it" becoming important?
Since the rise of digital platforms, many companies have been using written content to promote their products and services. But now, since the competition has increased with every company adopting excellent digital marketing strategies. They now require a method that can help them to stand out from the crowd. They need promotion strategies to catch their viewers' attention and give them something to ponder upon. For this reason, the video content strategy is being used nowadays to promote products and services.
According to reports, it was reported that in the year 2019, video content accounted for 80% of all consumer internet traffic. So how does video content help in drawing in the audience's attention to your brand?
Benefits of video content over written content
1. Video content enhances trust and credibility
When it comes to trust and credibility, people would like to put their bets more into what they see and hear, rather than what they just read. For example, the brand Nescafe always promotes the quality of materials used in making their products with the help of videos. This way, people recognize your brand as a credible one. It has same effect on your credibility as having a good certification related to the field has.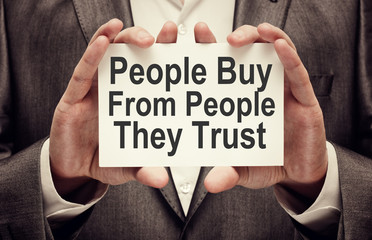 2. Videos are attractive and engaging
Nowadays, so many editing tools and effects are available that can help you make your video more creative and attractive. You can use caricatures, stickers, etc. And make it fun to see and put your message across to the audience in an interesting way. Since the audience attention is captured by the use of animation and motion pictures. They find videos more engaging and engrossing as compared to only written content.
3. Videos help boost SEO Ranking
Believe it or not, SEO loves video content. Adding videos to your content increases your SEO rank as it increases traffic coming to the site to the extent which written content won't do. Also the audience tends to stay longer on those website pages which have interesting video content that explains them the subject in an easy manner.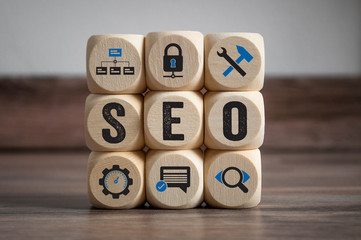 4. Video content increases your reach
Video content can be seen and understood by audiences of all ages. Be it children, adults, or old aged. While children would find it boring to read written content, adults might not have time, and old aged might not understand it well. So in this situation, Video content is a methodology that will cater to all.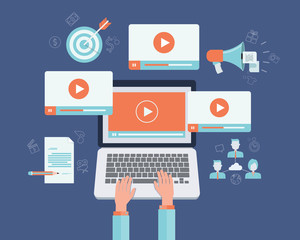 Also, videos are available on all platforms. So, they have a better reach. As a plus point, since now almost everyone owns a smartphone, people find it interesting to view videos on smartphones rather than reading long texts. Hence it helps you to increase your reach.
5. Video content is dominating everywhere
Another reason why brands should use video for their content is that sharing, liking video content is becoming the new norm. Open your favorite digital platform or brand and you'll see a related video there. Since it is becoming famous among the masses, they are dominating the digital community. Lots of websites have already made their business success with the help of the right video targeting the right audience. Only written content won't be able to do all this.
Strategies to develop good and engaging video content
Making the right video content and promoting it in the correct manner will increase your profits and give an added advantage to your brand. Given below are some strategies to develop quality video content to be shared on digital platforms:
1. Make them clear and simple
It is important to understand the cause/ question you are making your video on. This requires complete research on the topic and it also requires identifying the pain points of the customers ie what do they actually need. Then, explaining the problem and your solution through easy step by step videos will help the audience solve their problem. This will in turn increase your audience retention.
2. Include testimonials and reviews
What is better than an influential person telling the audience to use the product you are trying to sell? Right. So, videos that include influencer marketing, are a great way to build customer trust and credibility. Also, testimonials can be included. For Example, while buying IT products or services, testimonial giving reviews are really important.
3.Develop authentic video content
People love the content which shows them behind the scenes development of the product or service. When you will showcase the effort done in developing your product or service through interactive videos, people are certain to appreciate it and opt for the product or service in the future. It is the single most important factor when it comes to brand loyalty.
4. Use different video distribution Channels
To make your video content strategy more effective, it is important to put the video content on the right distribution channels. In short, this means sharing your video content to as many platforms as possible. For example, you can use your video on the website front page, upload your video to Facebook, Twitter, LinkedIn, Google and Pinterest. This way, you will be reaching out to a much diverse audience.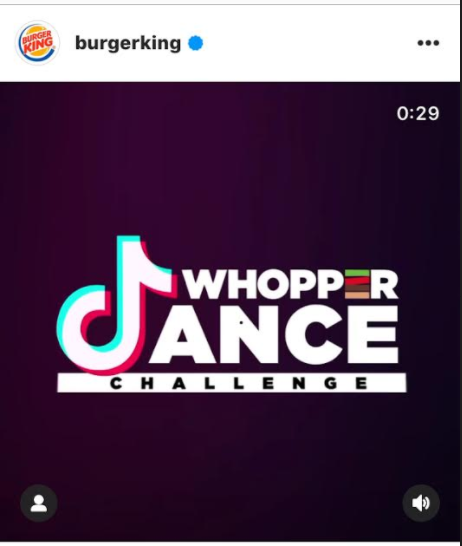 Conclusion – Benefits of video content over written content
In today's world where the viewers' attention span has decreased by so much extent, engaging video content will provide an upper edge to a company. Hence it is important to utilize different methods of video creation to yield a better Return on Investment as well as building brand reputation. Video content gives your company a "see it to believe it" method of building customer trust and loyalty which is very important for your business to grow.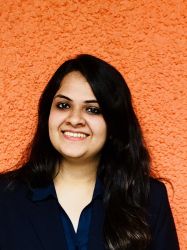 Latest posts by Bakul Jain
(see all)