One of the main recipes of success is effective time management. Every one of us has got 24 hours in a day. But how you utilize those 24 hours makes all the difference! Time management is a skill that can be developed over time. It requires focus and determination and above all, patience. Here are some of the Tips for managing your time effectively and make your day more productive.
Tips for managing your time effectively
1. Wake up early in the morning
Since the emphasis here is on time management, waking up 1 or 2 hours early in the morning, will provide you extra time to complete your work. On average we all require 7-8 hours of sleep each night to function well. Putting more than the required time for sleep would only lessen your time to complete your task. So, waking up in the morning early would give you those extra hours you wish for.
2. Have a to-do list or a schedule
The first and foremost suggestion towards a good time management practice is having a to-do list or a dedicated schedule. You can also take the help of an online calendar. Having a to-do list at hand saves you a lot of time as you don't have to wonder what task you have to do next. It helps you monitor your progress and gives you a sense of accomplishment that you have completed all the tasks.
Another advice is you should complete the difficult tasks in the morning or in the beginning. That way you will feel relaxed that you ave completed the tasks for the day and offer you a sense of accomplishment.
3. Block all distractions
Having unnecessary distractions all the time around you decrease your focus and causes stress. This, in turn, hampers your productivity as you can't do your work in concentration. Remove social media distractions and try to sit in a workplace that has the least distractions. Whenever you are doing an important task, set aside your phone and switch off your mobile data and you will find that you are able to complete the task before time and more efficiently.
4. Try to do one task at a time
When it comes to completing tasks of the day, remember quality over quantity. Rather than completing 5 tasks at the same time with no end result, try to do one task at a time but with concentration. Multitasking lowers overall productivity.
On the other hand, set a time limit to all the tasks to complete them in the given time frame. For example, if you have set a time frame to complete an article in 2 hours, try to do it such that you meet your target. Then, move on to the next task.
5. Take small breaks in between
Also, it is important to refresh and rejuvenate. Completing all the tasks, one after another decreases efficiency as your mind needs some time to relax to get back on track. It is advised to take small naps, tea breaks, etc in between rather than working tirelessly all day.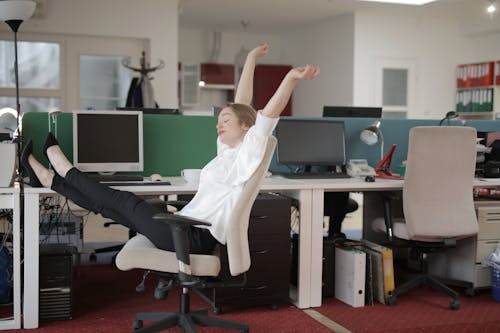 In your break time, you can also review the tasks you have complete if they need any improvements. On the other hand, you can talk to people and also you can relax while listening to good music. It will definitely make you more productive and will help you in the long run.
6. Delegate or outsource your work
Delegating you simpler and less complex to outsiders can help you lessen your workload. It gives you time to concentrate on more important and bigger tasks at hand. You can hire an intern or freelancer who will help you get through your tasks. There would be many projects that would require more of your attention and involve strategic thinking. In this case, delegate the rote, repetitive tasks to other persons of responsibilities. This way, you will be able to manage your time well.
Be it working on a major project, or completing tasks in a day, effective time management can help you get your energy in the right direction and will make you more productive. So, try to follow these steps for some days, and you will slowly and steadily learn the art of managing your time well.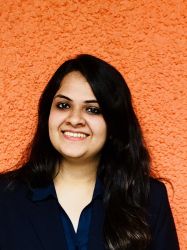 Latest posts by Bakul Jain
(see all)