Let me ask you this- who doesn't love a good pizza party? Pizza is my comfort food and whenever I feel low or whether I'm just craving some yummy pizza I call up Domino's. The price range is affordable and the taste is so so good. Tonight was one of the nights when my friends and I were sitting in Epicuria, Nehru Place and were deciding what to eat. We all agreed within 2 minutes that we would go for some pizza and garlic bread on this cold winter evening. We got 2 pizzas and one garlic bread- one Capsicum and Cheese, one Corn and Cheese and the Paneer stuffed Garlic bread. Oh my God it was so delicious. Four of us finished the food in under 15 minutes and our taste buds were bursting with flavour.
Domino's Pizza Inc, trading as Domino's, is an American multinational pizza restaurant chain in 1960 led by CEO Russell Weiner. Domino's has stores in over 83 countries and 5701 cities worldwide. The Domino's menu varies by region. It is currently one of the largest pizza companies in the world. They aim to deliver fresh and mouthwatering dishes using the freshest and the best products.
Their menu is also huge. Ranging from a variety of Veg and Non-Veg pizzas, sides like Garlic Breadsticks, Chicken and Veg Parcels, Pizza Burgers, Pastas etc to a delicious list of desserts like Choco lava and Red lava cake, butterscotch cake and brownies! Along with this, there is a range of beverage like Pepsi, 7Up, Iced Tea, Juices etc. They offer a variety of sizes from Personal (for one), Medium (for two) and a Large (for three). There's something for everyone here, based on how hungry you are. The best part of this is that the ranges affordable, so in case you're having a party, you can feed a lot of people without having to spend a lot of money. Everything is fresh out of the heaven and tastes the best when eaten hot, but it also tastes very good when it gets cold. I feel it is very important for a good pizza to taste yummy even after a couple of hours because a lot of people love to eat cold pizza.
My personal favourites amongst the lot are double cheese, cheese burst margarita, Garlic Breadsticks with cheesy jalapeño dip and choco lava cake. This order is marked as a favourite and 99% of times this is what I order. Since I'm a person who does not eat vegetables, i always have to pick out the veggies when I eat with my friends. Everyone has a different favourite. Some of my friends go for a full on veggie pizza, and some choose one topping of veggie. It's easiest for me because I only always need to pick out everything that is on my plate and just go for the cheesy, gooey cheese only pizza. I honestly don't think I will get bored of Domino's and I truly hope they continue to keep up the quality they have been giving till now.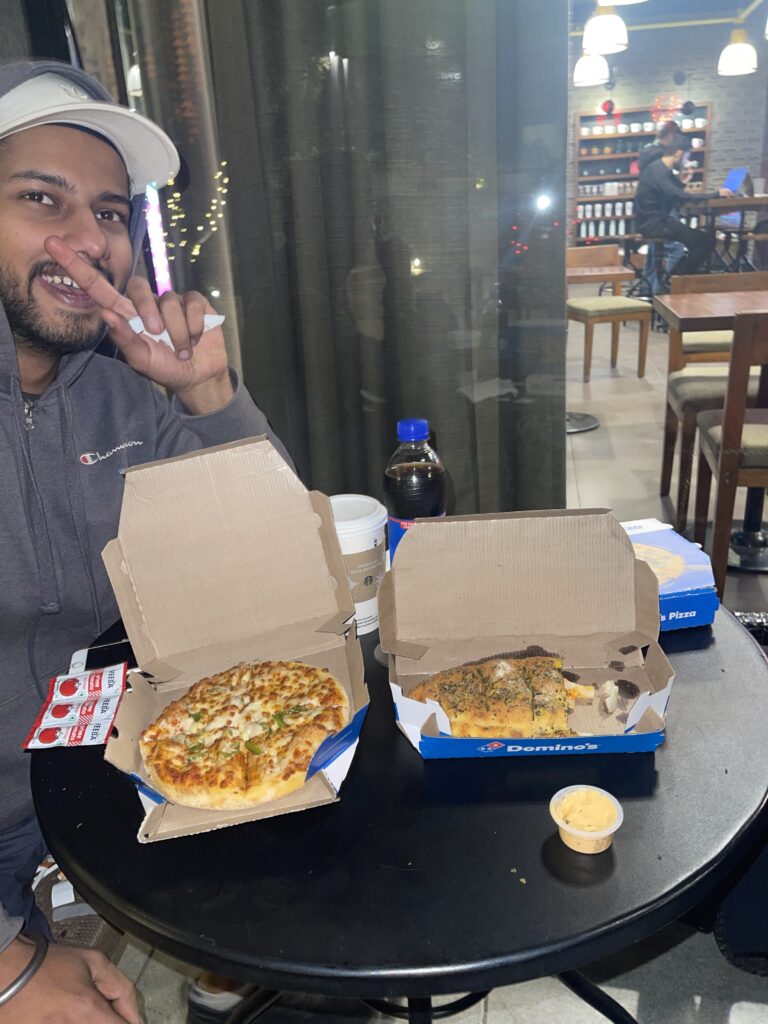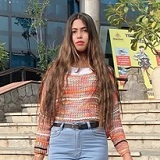 Latest posts by Anshu Shukla
(see all)