Are you commencing a blog? Need a fool-proof plan for success? Blogging site would be your best bet. However, when there are numerous blogs, how could you choose from them? Hard, isn't it? Indeed, we have a resolution for this. Here, we have a list of some amazing blogging platforms in 2019.
Top 5 Blogging Platforms In 2019
Before going into the top 5, let us look at what one has to expect from blogging platforms. What are the things that are required from a blog and feature that should be supported by blogging platforms?
Features of a blogging Platform
Knowing the features of platforms is crucial before investing. Because maybe between the subscription you might feel this isn't providing what you require. So, take a look at the 15 features to look out for, while choosing the best.
Features that you should watch for
Create Posts
Upload and Include pictures, videos, and other multimedia
User-Friendly Customisation of Design and Layout
Simple Integration Facility
Easy Social Media Marketing
High-Grade Text Editor
Effortless Monetisation
Traffic Handling Capability
Easy Publishing
Growth Graphs and Performance Analysis
SEO Based Keywords
Knowledge About Rival
Publish RSS Feeds
Act as Host for Blogs
Commenting
List of Top Blogging Platforms
WordPress.org
Price: Free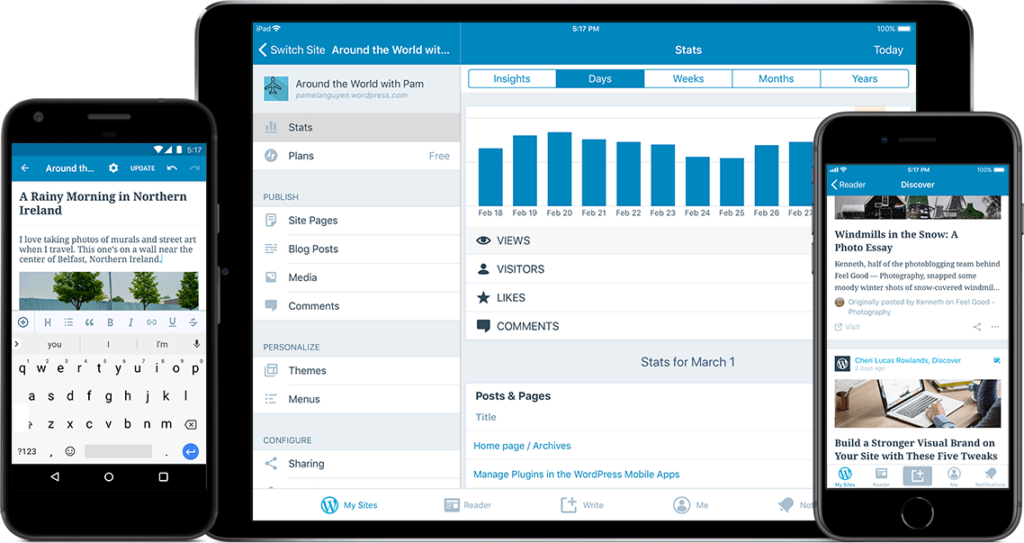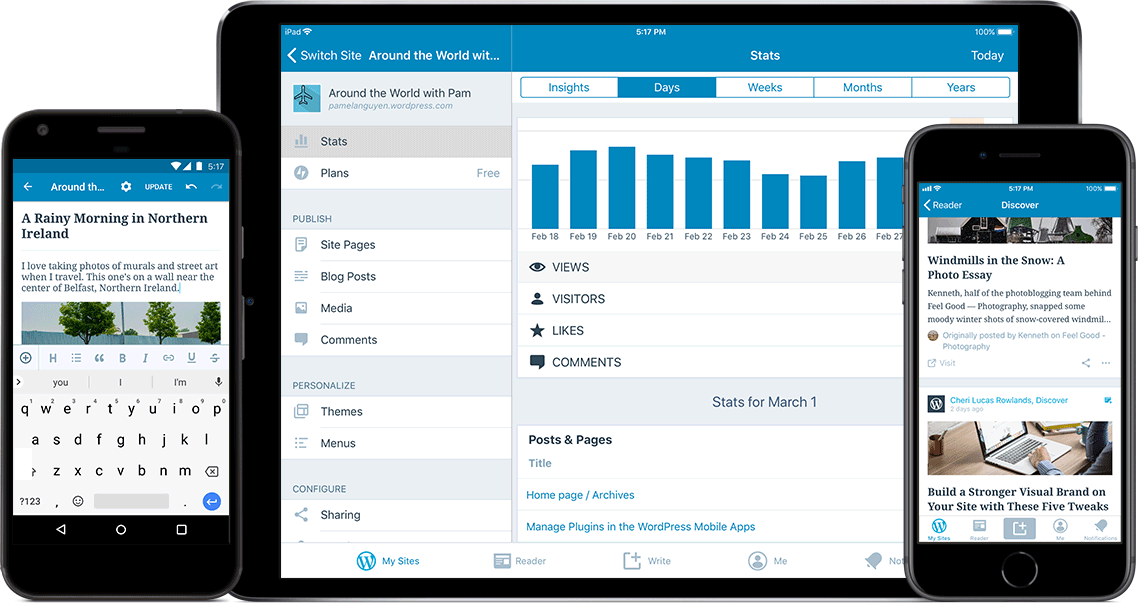 WordPress is a blogging platform by the company Automattic. This company produced tools such as WordPress.org, Jetpack, Gravatar. WordPress.org is a similar site as WordPress, but it is a paid and much more famous version with extra features. It is simple and completely User-Friendly. WordPress has the biggest community of online publishers. The following are a few features provided by the WordPress blogging platform.
WordPress is known for its customizable posts and pages. It provides extensive aid for self-help bloggers. Additionally, for e-commerce and projects, WordPress is a boon. It contains various design options more than other free platforms. It is so accessible that no learning is required to use it. Although, this isn't fitting for business. WordPress banners and advertisements could appear in the corner on your page.
Create a Robust Website
Budget-Friendly
Customizable Domain
Dozens of Themes
Mobile-Friendly
Quick Support
Upload and Embed Video
Built-In Social Sharing
Deep Statistics
SEO
Flexibility
Simple four steps for wonderous blogging are:
Select a plan that serves your purpose
Customize according to your needs and requirements
Get help when you need it
Tell your story and Happy Blogging!
Medium
Price: Free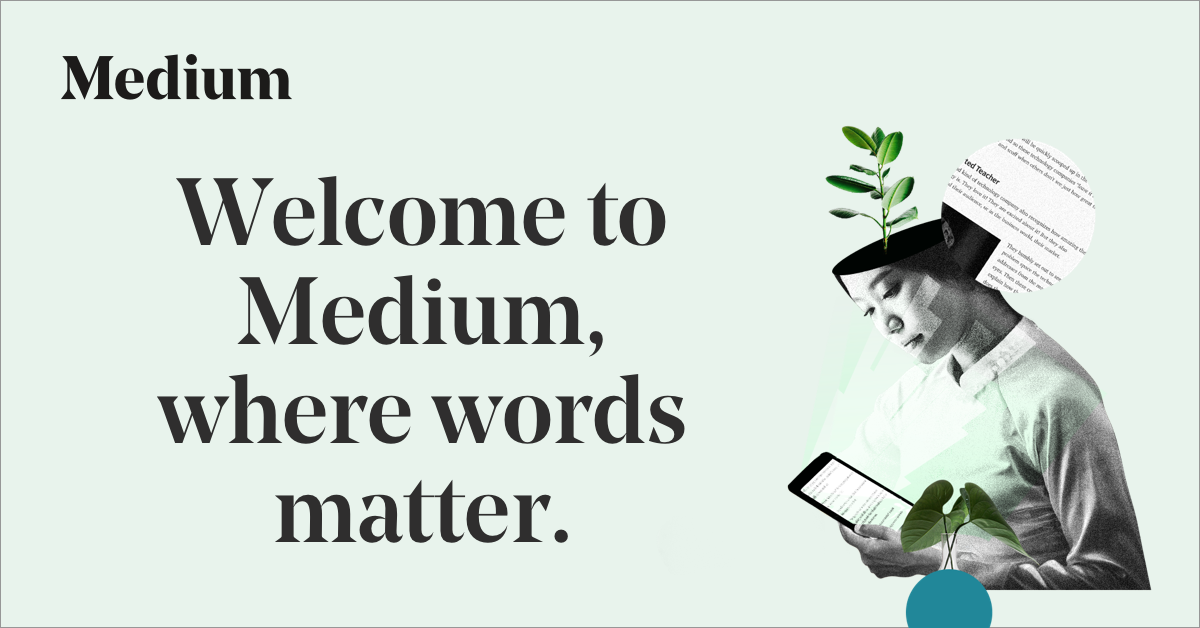 Medium is a blogging platform that launched in 2012. According to the New York Times, this has seen about 60 million different users every month. Medium provides more than one way for the registration process through Facebook, Google, Twitter, or the usual sign up. It gives a WYSIWYG (what you see is what you get) blogging platform with minimalism. Moreover, if a blog receives maximum "claps" for viewers. It is featured as the top story on the Medium website and their Daily Digest. Also, This sort of attention and advertisement could prove to increase blogging foothold. The blogging platform could be useful for all types of blogs.
Customizable Reading
Quality
Original Ideas
Clean Reading Experience
Engagement and Depth
Viewpoints
No Coding Required
No Domain Name
Limited Features
Business Oriented
Blogger
Price: Free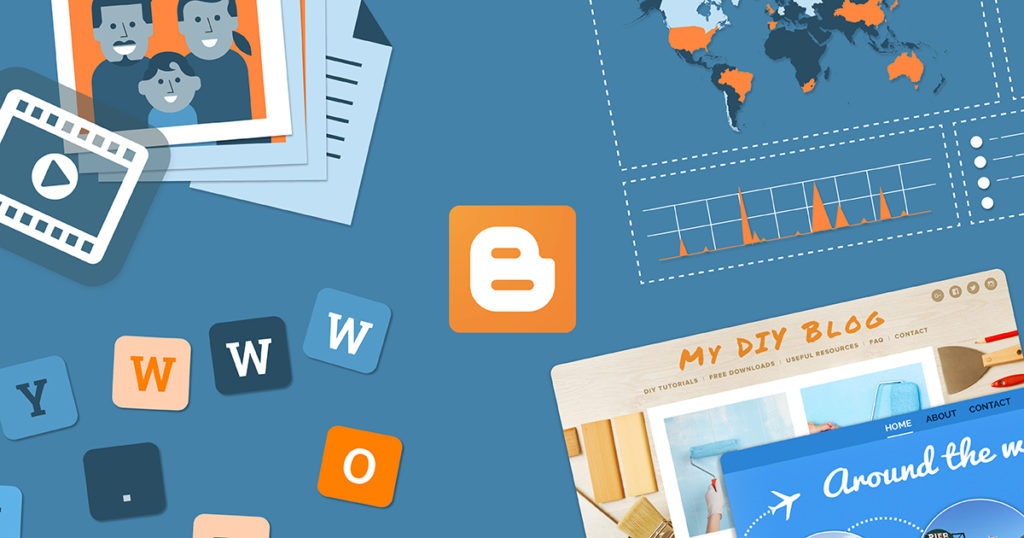 Blogger is a platform introduced by Google. This platform is straight forward and fast for usage. So, even a person who isn't a tech-savvy could use it. It was the original blogging platform.
Furthermore, it was designed in the year 1999 by Pyra Labs. Later, in 2003, Google acquired this blogging platform. After that, the product got remodeled to what we see today. As it is free to use this feature of Google, all you need is a Google account.
Google's Robustness
Reliability
Custom Domain
No Plugins
500+ Themes and Designs
Promotions
SEO
Hosting
Moblie-Friendly
Analytics
Built-in Comments
Strong Community Support
No Regular Updates
Limited Tools
Restricted Design Options
Google Cancels Service Without Notice
Tumblr
Price: Free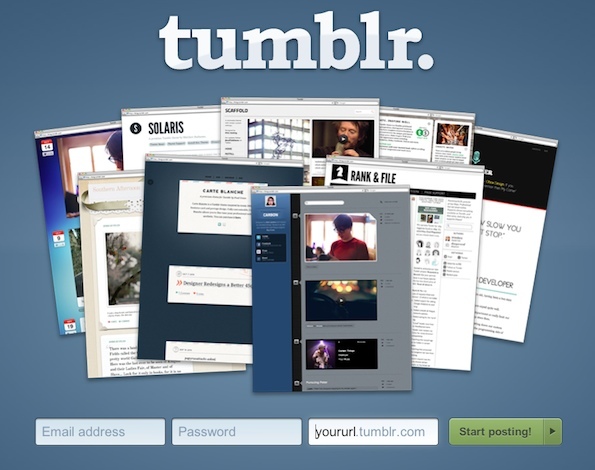 Tumblr is one of the most serviceable platforms for microblogging. Additionally, this feature is what makes it unique compared to other blogging platforms. As this feature allows the users to post GIFs, videos, audio, and images swiftly. Tumblr is not only as a blogging platform but also a familiar social networking stage. This site provides features like following another blog, reblogging, built-in sharing tools. Notably, another feature of Tumblr is its premium custom domain name. However, to use this, it requires a small amount to be paid. Also, Tumblr is very comfortable and easy to set up. There is no requirement of specific instructions on how to use it.
No Plugins
100-200 Themes
Promotion
Hosting
Mobile-Friendly
Built-in Comments
No Extention of Limited Features
Custom Domain Name
Integrated Social Media Components
No Additional Features
Complex Backing Up and Importing
Visual Blogging
Non-Cooperative for Writing Blogs
So, these are the top 5 Blogging Platforms in 2019, you can use any of these and get the best of experience. Based on your skill level and requirement from your blog you can use any of these.
As Blogger is easy to use the platform but there are fewer chances of increase SEO and you cannot customize it at a greater extent. Whereas while using WordPress you need to learn the installation and basics of web hosting then you can have as many customizations are you want in WordPress this is what makes it a great CMS to work on.