Sharing Content on the right platforms gives an added advantage. So, which platform is the best for sharing video content?
As of 2020, YouTube has 2 million followers whereas Instagram has 26.9 million users.

At least 90% of US internet users aged 18 to 44 accesses YouTube whereas on Instagram most of the respondents were in the age group 25-34.
YouTube vs Instagram: Similarities and differences
Quality of video content
YouTube is a very simple and easy to use platform. This is one of the main reasons why its popularity has grown over the years. Be it travel videos, makeup tutorials, device unboxing videos, users can create and share hours of their favorite videos for the viewers to see.
Instagram videos, too gives a great medium of creating interactive videos to engage the audience. Instagram has features of stories, live videos, broadcasts, etc. You can use these features to give more authentic, behind the scenes content to the users. Also, recently Reels was launched by Instagram as a substitute for TikTok. This also is an added advantage on Instagram because video content like Reels will help reach mass audiences just as the niche platform Tiktok did.
Video duration and lifespan
On YouTube, you can post up to 12 hours or 128 GB maximum of videos. YouTube videos have a much longer span. For example, YouTube still has first video uploaded dating to the year 2005 and it is one of the most-viewed YouTube videos. Hence video content on YouTube gives benefits to the brand in the long run. As the brand popularity grows, so will the YouTube video views.
Instagram videos, on the other hand, allow short videos of 15 seconds or a maximum of 1 hour. So if you want to put video content that includes detailed information, for example, your experiences from a recent foreign journey, Instagram may not be the right platform. Whereas if you want to put a video about a small introduction about a new makeup product you are using, Instagram might be the better choice.
Search engine VS social media network.
Unlike Instagram, YouTube is a search engine. That is you can find videos you want to see better on YouTube by just entering in the relevant keywords in the search bar. Even if you are not sure about the subject, you can find relevant videos by just adding few related keywords and you will find the best videos.
On the other hand you cannot search for specific videos using long tail keywords on Instagram search. Instagram is a way to provide the audience good content but not specific content related to a subject. For example, how to fix an equipment would give you faster and better search results on YouTube rather than Instagram search.
Viewers age group and reach of audience
YouTube is viewed by a much larger audience in terms of the age group covered. Most of the people above the age 45 would like to see YouTube more often because of the variety of detailed video content available on topics informational and spiritual topics. Ont he other hand YouTube kids is also available which features interesting videos for kids to see.
Whereas on Instagram videos, most of the viewers on Instagram are of age group is between 25-34 years of age. YouTube has been around for quite a long time, whereas Instagram popularity grew only recently. On the other hand, Instagram allows a better audience engagement. Companies nowadays are utilizing many social media trends to strike conversations with audience using hashtags and make the posts more interactive.
YouTube Vs Instagram: Video Story features
Stories on social media platforms like Facebook and Snapchat have gained so much popularity in recent times. People literally view them all day. It helps audience to stay updated on the minute to minute occurrences in the lives of their friends or favorite celebrities and role models. Talking about this aspect, YouTube stories last for 7 days. hence it able to reach much more audience as compared to Instagram. However, the feature of creating YouTube stores is only given to channels with 10,000+ subscribers.
Instagram stories, on the other hand last for 24 hours. but as an advantage, anyone and everyone can create and share interactive Instagram live videos and stories. They leave a long lasting impression on viewer's mind about the brand.
Ease of editing videos
One of the main plus points of using YouTube video content is that you can crop, edit them after they have been uploaded. This makes it easy if you want to make changes in your video. This can be done with the help of YouTube Studio.
The feature of editing already uploaded videos is not available on Instagram. This is a drawback for those who publish content which needs to be updated regularly.
YouTube Vs Instagram: Which one to choose?
To end the debate, we should consider the advantages of both social media platforms and utilize them for our benefit. What Instagram can cover, YouTube cannot, and vice versa. Hence, in this case, adopting a cross-platform strategy would be best for your content. While Instagram can be used for promoting products that are visual in nature and new in the market, YouTube on the other hand can be used for giving reviews, tutorials, and unboxing for the same products.
Your relevant audience can be found on both the platforms ie Instagram as well as YouTube, but to make your brand awareness, it is best to utilize both Instagram and YouTube for their own features.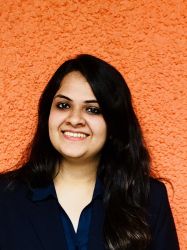 Latest posts by Bakul Jain
(see all)