What Exactly Does Affiliate marketing Mean?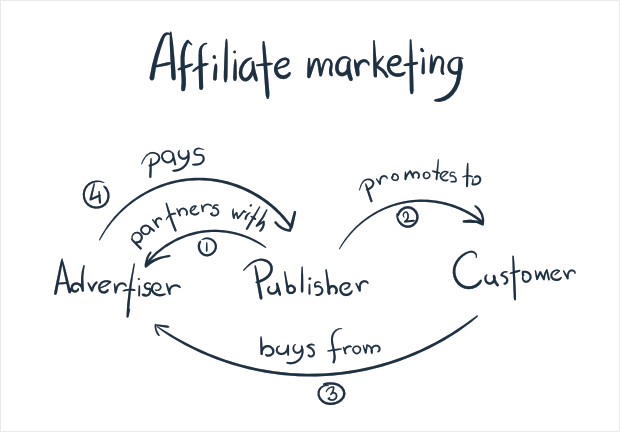 Affiliate marketing is a method to make money for recommending products or services to people around you or readers.
We have given a simple 5 step process to start Affiliate Marketing:
Find a product you want to promote.
Search for product name affiliate program.
Sign up for the affiliate program.
You would receive a unique link that allows the merchant to track the people who clicked your link.
If they buy the product, you get a commission.
That's it, as simple as that, such an uncomplicated way to earn a commission.
The article specifies only the fundamental means of earning a commission.
How Does Affiliate Marketing Work?
Out of the many ways to track affiliates, one common factor is a simple fact. That means, only when they click your particular tracking link you would know. A cookie is one of the most well-known and necessary types of tracking. A cookie is a small file that stores in a computer. When the user clicks on the affiliate link, a cookie gets stored on their computer. After that, the user purchases a product. Later, the retailer gets notified, that purchase is of your reference.
Also, there are superior ways to track, by the usage of email or IP address.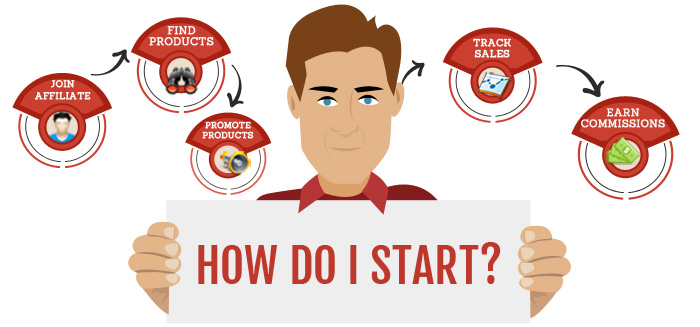 How to Start Affiliate Marketing on Your Blog in 6 Steps:
Create a Website or A Blog
Choose an Industry, and then Niche Down
Research Products in Your Niche that You Can Review
Create Quality Content
Optimize the page and track your rankings in Google
Rinse and Repeat!
Create A Website or a Blog
To create a website or a blog using a platform. For further assistance, Check out our post on top blogging platforms.
Select A Niche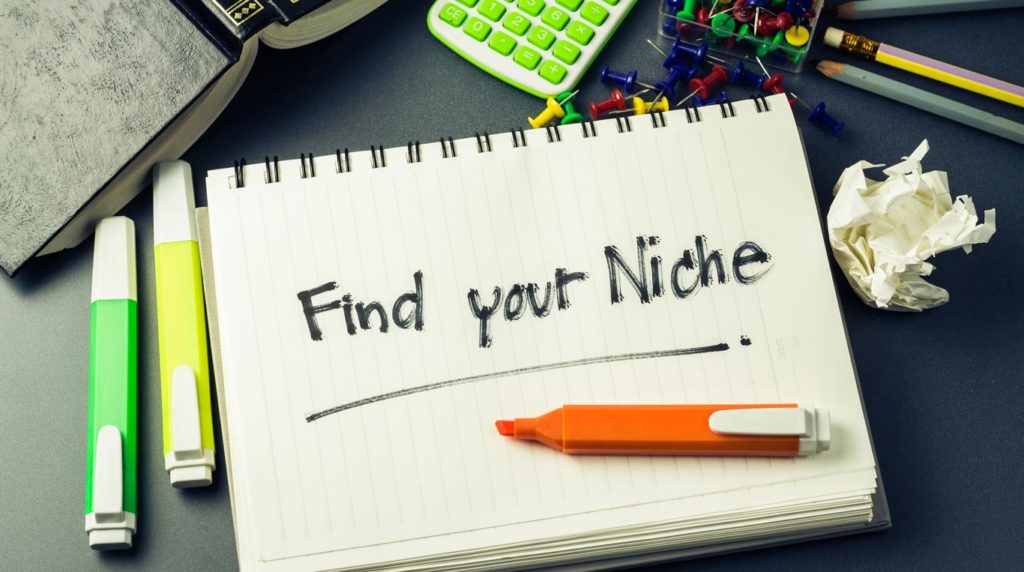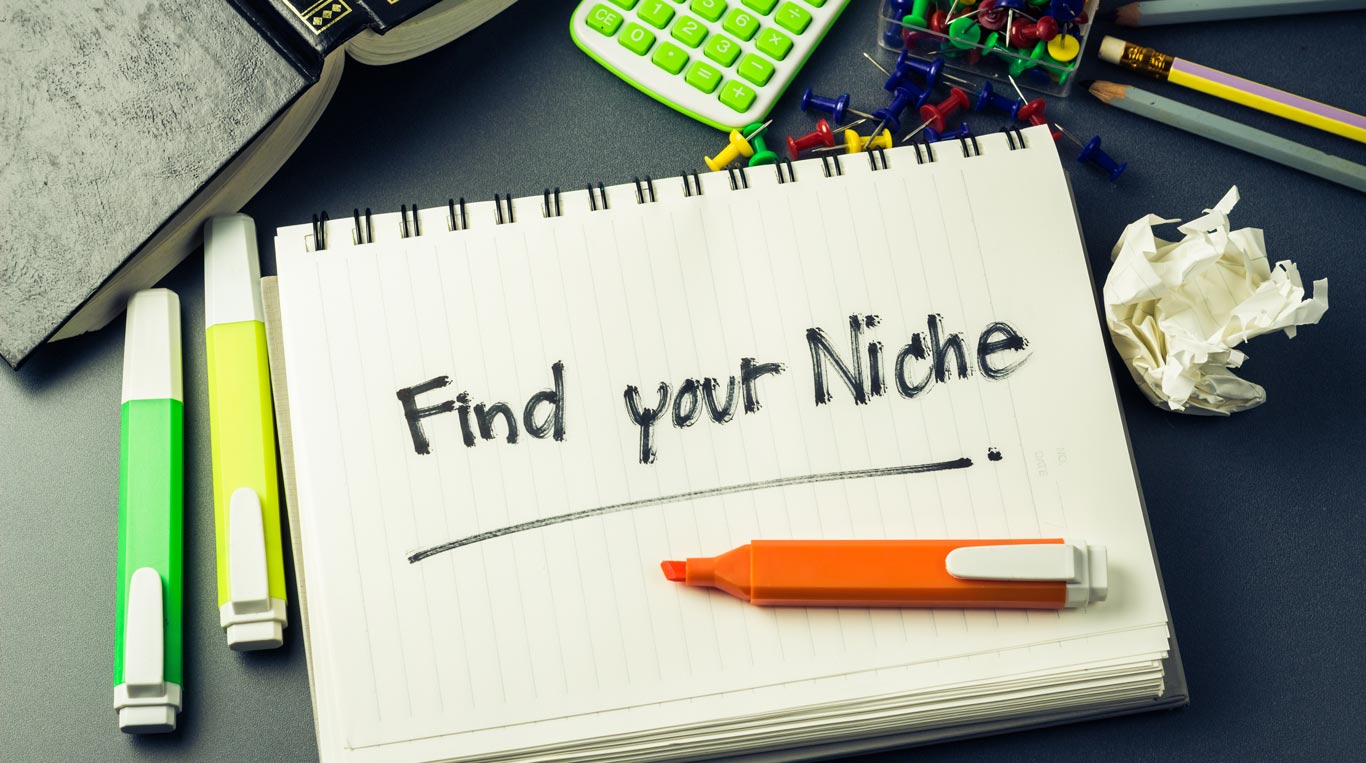 Do extensive research about what do you want? What is your target?
Check about which topics are you passionate. Reason being, its something about which you already have a thorough knowledge. However, while it is recommended to choose a topic of your passion, it's necessary to know which topics are bankable. Also, think about topics that you have immense knowledge about, enough to write around 25-100 or more articles. Knowing a topic in-depth would help. Without knowledge, you cannot convince anyone to purchase a product. Make sure the niche you choose doesn't have an existing, highly established market. In such cases, it's challenging to earn money. The niche you select should have the demand necessary to earn money. Does your niche have any affiliate programs? Because if no, then it is pointless.
Research
Firstly, after selecting a niche, it is vital to research the program and products. Information regarding the sellers. Make sure it has several sellers in a similar field who use the network. Plus, it is crucial to understand the commission gained from the products. Check out if you believe in the product you sell. Otherwise, it won't feel credible enough for the customers. Research and enquire if the affiliate program helps with customer support because it would prove useful at some point.
Create Excellent Content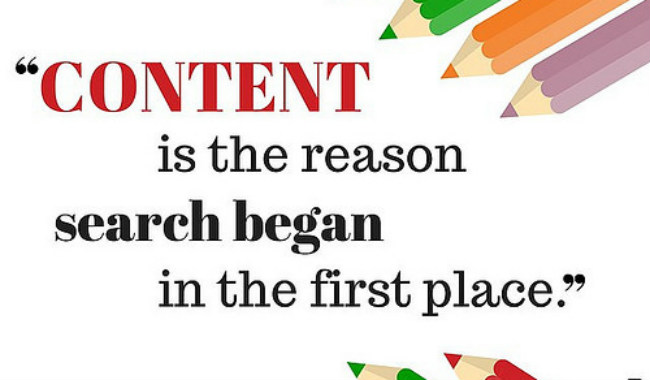 Produce your content in the form of the following methods for quality:
Tutorials
Review Posts
Resource Pages
Emails
Affiliate Link
"Content is king" is a phrase often used in such situations. The better your content, the more money you earn. The primary objective your site would be to build a site that is worthy of authority in your niche. Further, to do this, you need to produce unique, high-quality content consistently.
Your content should have the following points:
Review of product
Posts addressing general problems, questions or issues relevant to your target market
Long-lasting content
Information based products
It might feel tempting to purchase generic content, but in the long run, it won't provide the necessities to establish yourself as an expert in the niche.
Audience Building
The more you bring the interested audience, the more consistent traffic and sales. This step is essential as it building audience takes place through a natural process if your content is of high quality. Some ways to build an audience base are:
Content promotion on social media handles such as facebook, Instagram, Pinterest, twitter, snap chat, youtube.
Find an interested audience in high traffic established sites by posting content as a guest.
Even though email marketing might feel dead, it is critical for an affiliate marketer.
SEO techniques to increase traffic
Investing in advertisements is essential for content to reach the audience.
Promoting Affiliate Offers
After establishing yourself and showing the audience, you can offer value to the niche its time to have the continuity in content creation and attraction. A few ways to promote affiliate offers are:
Product reviews
Banner ads
In-text content links
Email promotions
Discounts and giveaways
Rinse and Repeat
After following all the steps, this is the last and final step to complete. Simply do the above steps over and over. Keep consistency! Keep earning!
Finally
Affiliate marketing is a great way to make money online. You just need your blog where you can share your thoughts and a good grasp over your niche. All this takes some time and huge efforts to start earning but you can speed up the process by getting expert help in the setup and Marketing. I personally make up to $10,000 a month with blogging and affiliates, if you wish I can teach you the path that I followed help you become the next biggest blogger or affiliate marketer. So, if you wish to mail me at [email protected] and you will be a setup closer to become a success.