A sitemap is a record of every web page that the user and search engine bots can access. In simple terms, it is a map to the site.
Sitemap For WordPress Blog
Sitemaps started due to a reason for the usage of navigation. However, now, we have user-friendly and aesthetic navigation. Also, because of this, the question of the usefulness of sitemaps place. Indeed, you might be wrong due to the following reasons:
Sitemaps improve the visibility of your site and guarantee quicker indexing.
Also, if any changes made on the website structure it keeps the search engine informed.
After that, let us check out the various types of Sitemaps that websites use.
Types of Sitemaps
XML
Firstly, XML is useful for search engines. Also, it holds the metadata and sites URL. Even more, it consists of all the details on when a URL got updated. 
HTML
HTML is useful for website users. It gives rise to hassle-free navigation. Nevertheless, it also increases the website ranking since it's user-friendly.
However, search engines can crawl easily through your pages with either of the sitemaps. Hence, it is imperative to have both. The reason, it keeps checking if you are missing anything crucial relevant to SEO.
Now, let us jump to the Guide To Create a Sitemap For WordPress Blog
How To Create a Sitemap for WordPress Blog
1. Create an XML Sitemap
WordPress allows you to create an XML sitemap in two ways
1. With SEO Yoast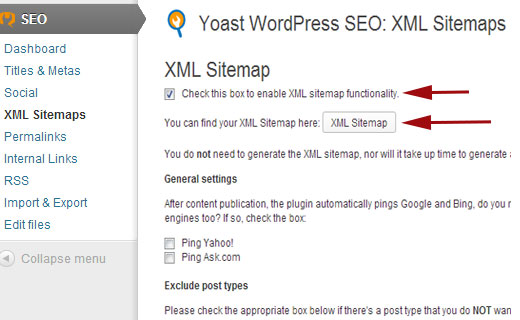 Yoast SEO plugin are popularly known for their enhancement of the SEO of a WordPress blog or site. Moreover, these plugins catch all the technical aspects and give a benefitted outcome. Further, it helps in creating an XML Sitemap.
Install and initiate the WordPress Yoast SEO plugins.
After that, the plugin directs to SEO -> Features and enable the Advanced settings pages to feature.
Now, this would enable XML sitemap for your WordPress. A section of XML Sitemaps would appear below SEO menu. Even more, here is where you can operate the settings. However, until the custom facility is needed, these have no requirement to be changed.
Find your WordPress sitemap URL under Your XML Sitemap.
2. With Google XML Sitemaps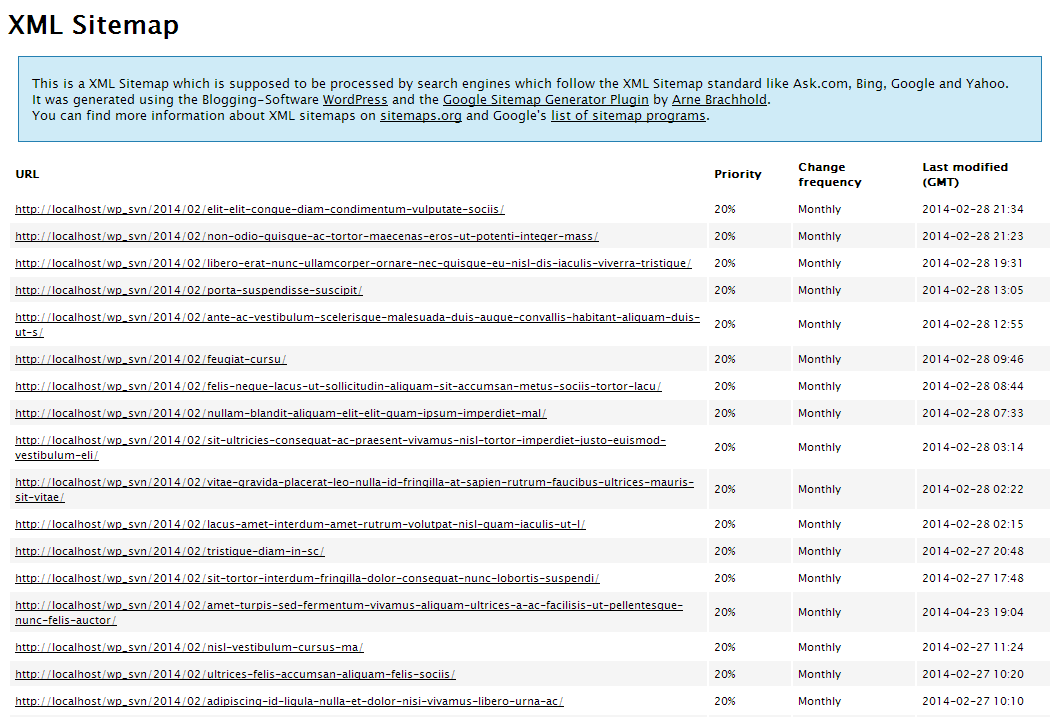 Google XML Sitemaps could help for crawling your website with the generation of XML sitemaps. For instance, these provide support for search engines such as Ask, Yahoo, Bing, Google. It builds sitemaps not only for WordPress pages but also custom URLs. Also, it spontaneously sends a notification to leading search engines while the latest content is published.
Establish and begin the plugin from the official WordPress plugin directory. After that, it automatically generates a sitemap.
To find out your WordPress sitemap URL open the plugin configuration page by clicking on Settings -> XML Sitemap.
The setting can be custom according to the needs.
2. Create an HTML Sitemaps
WP Sitemap page plugin could be used to create an HTML sitemap.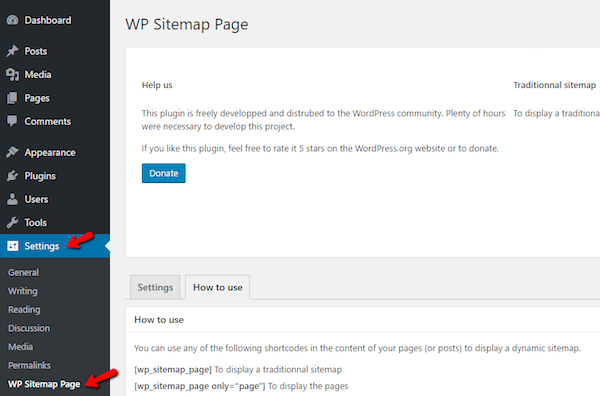 Steps to create HTML Sitemap:
Install and activate the plugin on your WordPress website.
Add a new page and append [wp_sitemap_page] shortcode anywhere you want the HTML sitemap to be evident.
Publish the page and visit its URL to preview your HTML sitemap.
3. Submit the Sitemaps
1. Submit Sitemaps to Google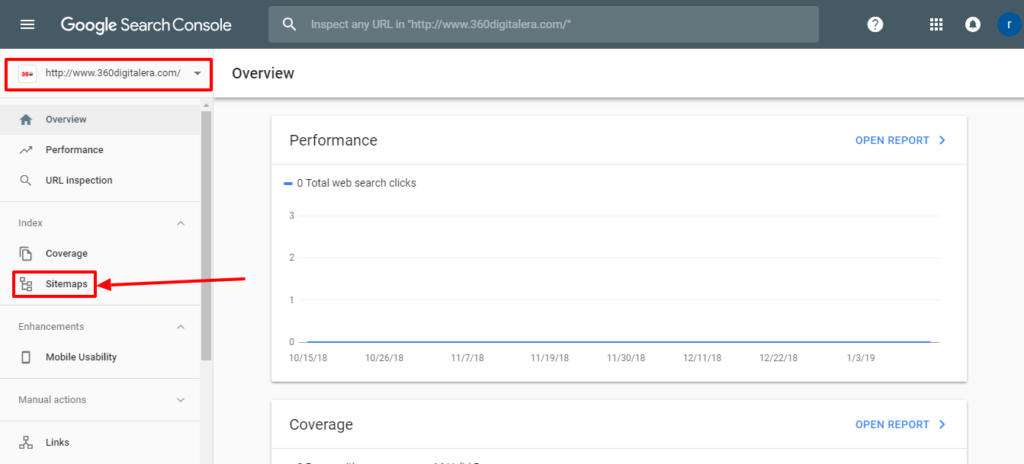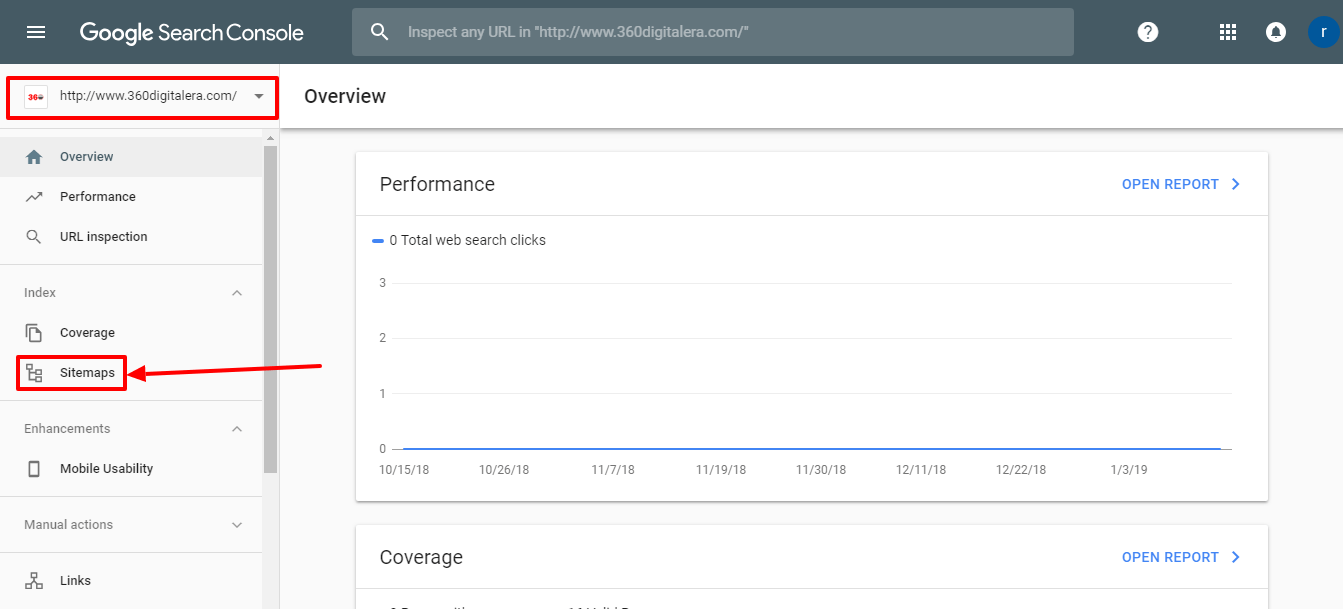 Post creation, it is profoundly advised to present the sitemaps to Google search console tool. Firstly, to do so, establish proof of identity as the owner of the website. So, for this follow the Verifications Steps.
Click the Google Search Console home page and choose your website.
Select on the Crawl and pick Sitemaps
Click on Add/Test Sitemap.
Enter your WordPress sitemap URL and click Submit button.
After that, Google bot would take a few days to process your submission and crawl through your pages. Suppose your website is something that contains numerous pictures. Then, it is better to create a sitemap stating it to be an image sitemap. Also, you could create video sitemaps the same way.
2. Submit Sitemaps to Bing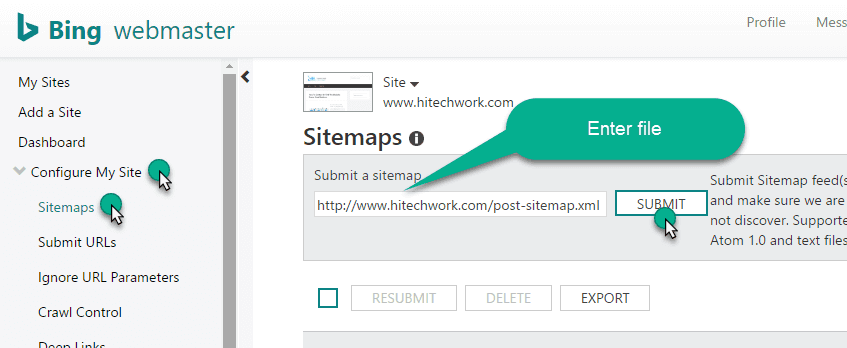 Bing is a top-rated search engine. Hence, submitting the sitemaps to Bing could prove profitable. Google has Google Search Console. Likewise, Bing has the Bing Webmaster Tool. Here you could submit your sitemaps to Bing officially. Similarly, even here, verification of ownership is required. For that, please follow the Verification Steps.
While going through with the verification, you could enter your WordPress XML URL and click the button Add. That is all that takes to Submit sitemaps to Bing. Simple, isn't it?
Conclusion
Sitemaps are one of the most crucial elements of a website. The prime objective to generate a blog or website is for provisioning the requirements of the users. Further, in this, it is essential to guard the high ranking on the search engine result pages. Therefore, sitemaps satisfy these viewpoints regardless and create a website that is easy to access and navigate throughout with user-friendly features. However, it helps is rapid carl and index of the search engine spiders and bots.