As part of SEO, Keyword Research Tools are considered to be a vital part of online marketing. It helps the user identify the most prominent keywords and phrases used on the internet to create online traffic for a particular website. Also, it provides a better experience of which keywords have high and low demand. It provides assistance to create end content. Moreover, it is significant in improving the ranking of the website and its visibility in search engines. Finding a keyword might look very simple. But, finding the right keyword is what Keyword Research Tools do.
There are Two Types of Keyword Research Tool
The tool which takes a seed word as input and gives the most beneficial keyword or phrase.
The tool which gives profitable keywords or phrases by analysing those used by the opponents.
In this scenario, it is important to select cautiously amongst the best there is to provide. Hence, Here we have the Top 5 Keyword Research Tools for SEO in 2019.
List of Keyword Research Tools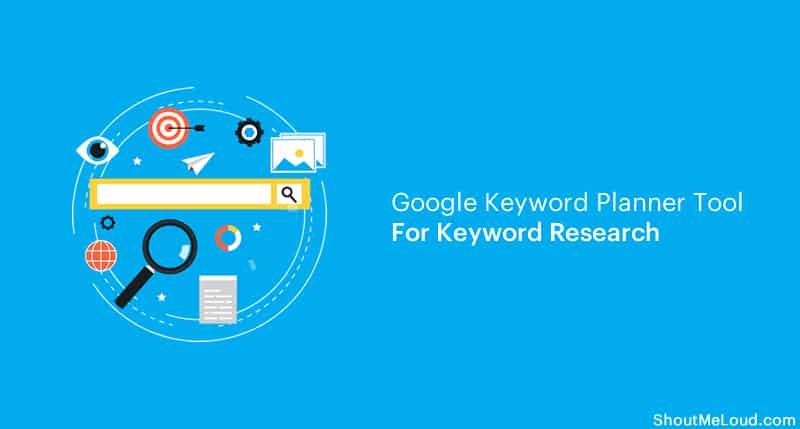 Price: FREE
Google Research Tool, one of the most popular and extensively used research tools. The cost makes it sought-after. Google Research Tool is entirely free of charge.
Moreover, it has a direct connection to Google AdWords. Firstly, Creating an AdWord account is essential. Sign up for this account costs zilch. Also, known as the most dependable tool for keyword data. Consequently, the data comes from the search engine Google itself.
Limitation of GKP:
It helps users with their Google Ad Campaigns. However, it shows no trait of SEO. Therefore, the list of keyword provided could be rendered useful.
Price: FREE
Keywords Everywhere, a tool which browses throughout places and gives flawless results. Additionally, this tool doesn't cost a Rupee. It provided keywords from various sites such as
YouTube
Bing
Google Analytics
Also, a few attractive features:
Cost Per Click
Monthly Search Volume
AdWords Competition
Yields' people also search for' inside Google search engine
Related Keywords from Google combined with Volume Metrics.
In other words, it saves considerable time by finding long-tail phrases with their accurate search volume, CPC and competition data.
To get this tool, install the Chrome extension. After that, whenever you visit a site that has an integration with Keywords Everywhere, it gives a list of keywords.
Price:
Pro $99.95 /month
Guru $199.95 /month
Business $399.95 /month
SEMrush equipped with the following fundamental features:
Finds the right keywords for SEO and PPC campaigns
Gathers phrase matches and related keywords
Gets long-tail keywords
Explores multinational and multilingual environments
The SEMrush Keyword Research feature presents well-tested keywords. Also, it provides a thorough knowledge of the significance of natural and paid research. For every keyword that's present in databases, it supports useful information such as:
CPC
volume,
the number of results
trend
ad copies for the queried term
Additionally, it shows the most prominent web players who use the keyword and their most popular landing pages.
Finally, analysis of this data could be done form both desktop and mobile index.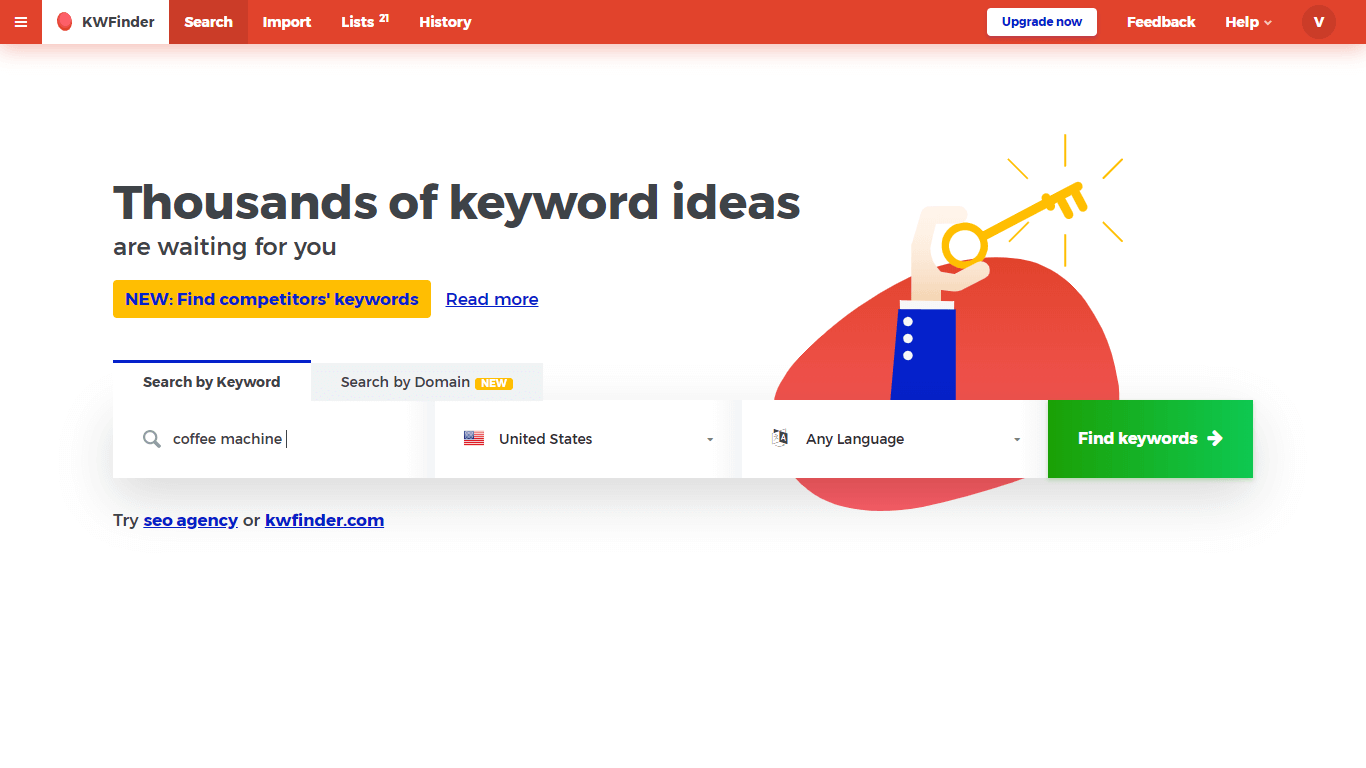 Price:
Basic $29.90
Premium $39.90
Agency $79.90
KW Finder tool specifically overlooks Keyword Research only. One of the newest tools released yet it has been fast-growing. It gives keywords that target high traffic. Moreover, you could find long-tail keywords by using the Question-based search option.
Additional features:
See competitors rank
Get search volumes with historical data
Local keyword research and SERP analysis
1,6 Billion related keywords and growing 20 M monthly
100 M competitor keywords checked each month
52 k supported locations of cities, districts, countries
Price: NA
Ubersuggest suggests a scheme that could be adopted, improved. These suggestions are specifics insights used by a contemporary.
Furthermore, to optimize the content, it supplies the top SEO pages of competitors. This feature helps to concentrate on the crucial topics. Even more, Ubersuggest provides an option to identify the linkers. It is to say, what content do your topics link. After that, by approaching the site to link it, yours could be helpful. Also, shopping, YouTube, images, NEWS could be searched using this tool.
Additionally, this tool is very useful, especially for new companies and websites. It provides a boost for all the young age entrepreneurs out there. It is the best option with all the imaginable features that have a need.