-Get more Audience to your business using Facebook

Facebook is one of the largest social media sites on the internet, and it can help businesses to gain a huge amount of audience that is interested to see their content. Facebook is a great tool to increase your brand's online presence and to gain a Facebook audience you need a proper method that can generate organic traffic for your Facebook Page.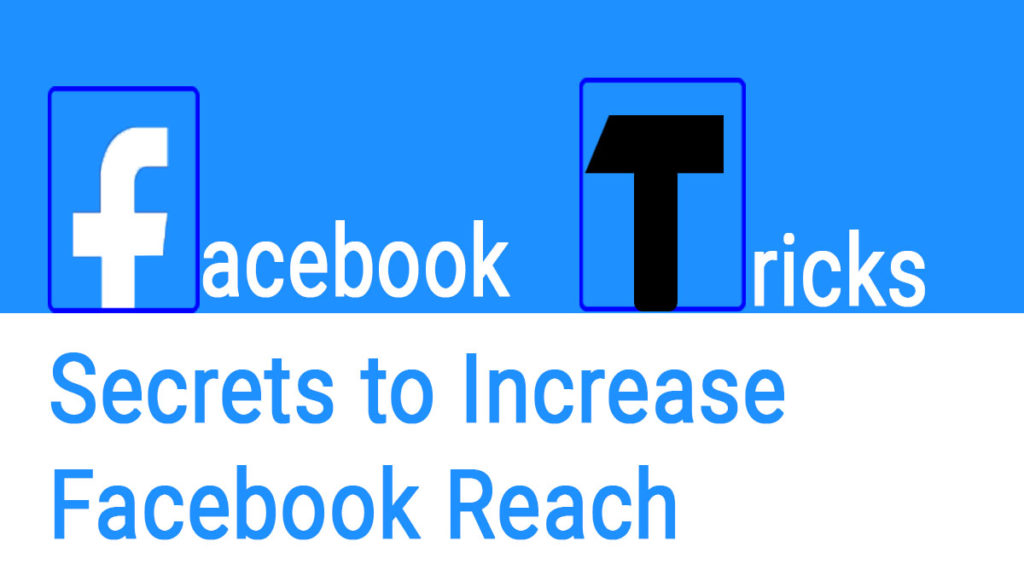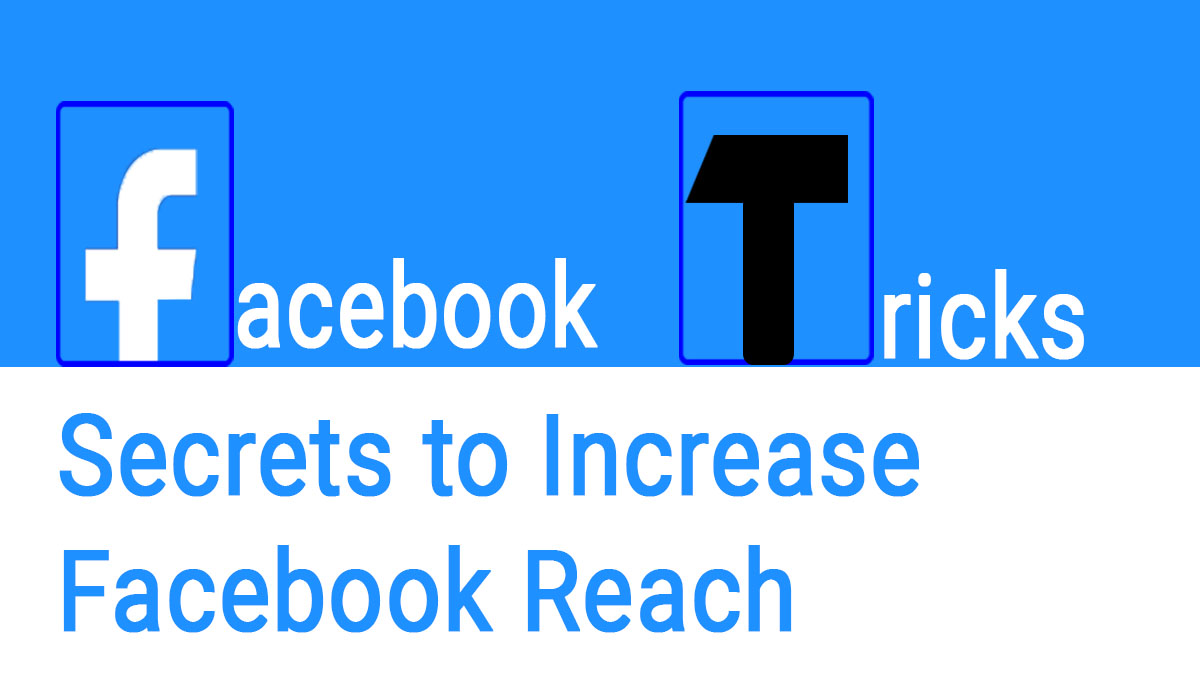 Increasing Facebook reach in 15 days, with this trick you can increase your Facebook audience reach up to 50% more in just 15 days. More audience means more people seeing your product creative, that increases the sales of your product. But to learn the methods to generate the audience you need to make sure that you know all the basic terminologies.
What Is Organic Facebook Reach
Organic reach is the number of users that view your post with it being sponsored by you on the Facebook i.e. unpaid view that cost you $0 for getting the audience to your post.
For your Facebook followers, not everything you post is shown to their profile. Instead, they are decreasing for Facebook businesses.
Reasons For Decrease In Organic Facebook Reach
Reach of business and other pages are decreased as the new Facebook algorithm would be changing. According to the new algorithm, friends and family posts are given priority to reach the user.
This has an adverse effect on organic reach also after this algorithm also there is a competition between the post of all pages that the user follows. And this is based on the engagements of the post and page.
Is There No Facebook Marketing Without Paid Content
That not quite true, Facebook has a huge audience base, with around 2.38 monthly active users Facebook is still a huge market for getting people to your product without using in-organic methods.
Also, if only the people who engage with your post see your content then, it will be a great thing. And best 5-10% of your viewer getting engaged is good as they are more probable to share their content.
You can Still Get tons of traffic form Facebook

– Neil Patel
Increasing Facebook Reach – How to make it possible
There are many questions arising, regarding how to make it possible to get an audience to your business in such conditions. I always say you are overthinking things.
It's just a matter of figures, that has changed over time, not the quality. For all social media users are first, they pay emphasis on what they like and which content engages them the most.
Quality => WIN
The greater is your post quality the more are your chance to get an audience getting engaged with your product. Suppose, 2000 of your 100,000 followers see your content. And your content is so good that out of these 2,000 more than 1,500 clicks and visited your website. This is a definite WIN
How To Make More Engaging Content
To make your low reach content a high engagement content should be really good.
Creating a content that catches the audience's eye and makes them click on it is really important in content marketing. You need things that build trust in your product catch your viewers and make your content go viral.
There are a few things that you need to inculcate in your facebook post or any social media post can will nourish the bond between you and your customers.
What are the things that matter?
Making Call For Action Content
Call to Action is asking or encouraging the viewer to do something with the post like press the like button, comment of it and share or sometimes click on the link or follow the page.
GET MORE LIKES / LOVE…..
Asking people to simply like your content is an old fashioned technique and users now do not do things when asked simply. You need to push your copywriting skills beyond this and make a creative method that can be more appealing to get results now.
Hit the like button to see more content like – this is better than please like your post…
You can use techniques like clickbait, vote bait, react bait, share bait to get more engagements on your blog post. People very often do these to get hits on their content.
GET MORE COMMENTS
Comments are the best ways to engage your audience. If someone comments, asking a question, appreciating the content or making any other type of response then they tend to be interested in your business.
The second thing after catching the eye of the customer is to get them into your page or website. Comments can be the best pathway to dot that. If your content fetches comments in any form you can convert the commenter to your page where she is encouraged to do final action of buying your product.
Analyze Your Audience
To create quality content you should know your audience very well. A content that is made eyeing on a specific group of people is a more likely score. Content marketing needs you to visualize your audience their needs how, when and what they will buy. What's in the product that will make them buy from you.
Create a Buyers Visual
Know who will buy your product will increase the sells. Target a specific group is always a better thing to do. To set your target group you need to visualize your buyer this will help a lot in trace them down on facebook.
There are a few things to consider about your buyer that you need to know to make your content more relevant to them. More relevant content grasps more people and will lead to more sales. The below things are to be considered
The age group of you buyers (buyers not user)
The time they are online
The time they spend searching or analysis the product.
The problem that they may face regarding your product.
The budget they can spend on your product
The country they live in
Keeping in mind these points you can figure out who your buyer is and how to make content according to them. For someone of the age group 18-25, content that looks fancy has highlights and gives a basic idea is good.
Based on the time they are online you can make sure that you post when they are online.
If they spend time in research you should provide a brief of the product that given the basic idea of what is there in your product.
Research for a problem that is solved by your product and target people who face that problem the most.
The country plays a major role in product marketing and the way your marketing campaign will run. Like in the USA, someone can easily spend $100 dollar on automated vacuum cleaner but in India spending 6000 rupees in not common.
Post When your audience are Online
Scheduling your Facebook post based on the audience can increase the chance that your post will reach them and you get more reach.
It is adequate to post 3-4 times a day on Facebook (lesser is also fine) and you can check when most of your followers are online. To check when your followers are online, go to your facebook page in the insights section you will get details about which time your fans are online.
See these details about your Facebook users from your page insights, and schedule your post accordingly. This will increase your chances of reaching your audience.
Invite People Who Engage With Your Content
If you post content on a Facebook group and someone else shares it. And if this shared post gets some engagements. "Hurry!" you found some new people who like your content and would wish to see it more often.
These people who engage in your shares are important to your brand. These are the people you are showing interest in your content and can be potential buyers for you. So, invite them to your page, group. So that you can convert them to buyers or visitors of your website.
You should use your content writing skills and while sending a request to tell users how beneficial you are to them. Give links to testimony, ask to visit your page, share stories to increase their interest in your brand.
Never show that you need them always show that they need you.
Alway sell a product in a market where you think the product has a demand. As selling is all about demand and supply. And the ultimate aim of marketing is sales.
Make the audience a part of your Content
Postings like our happy clients, people working with us, etc. can catch audience attention. This will make your audience trust you more as someone saying can create an impact on mind and visuals create a sense of trust.
Videos are now becoming a huge part of digital marketing and they are most engaged posts too. Also, videos of people talking about your company or product can be a good tactic. These are easy to make and have a low investment. Also, you can host a contest for that too and giveaway something. That can be a good branding as people tend to share videos more hoping to become the winner.
All these techniques can be followed in any sequence based on your engaging audience number. For example, if you have a good number of engaging audience, videos for the giveaway, interest follower base, etc can be great but for moderate visitor count pages posting based on audience, and creating a call for action content is much better.
Reach me on Facebook and Instagram for quick replies to question and some more quality content that I share on stories. To become a good social media marketer you need to brush up your skills regularly and employ a new technique that can help. http://ashaoverseas.com
Latest posts by Shivang Yadav
(see all)