Did you know? The top 5 results of a search receive 75% of clicks. This is the magic of Search Engine Optimization. And these top 5 SEO tools can do this quite easily.
SEO boosts the quality and quantity of website traffic by enhancing the visibility of a web page to users of a web search engine. In much simpler terms it helps a website to be noticeable to the maximum limit. The tools used to obtain these results are SEO Tools. In today's ambitious world, a site or a company requires to invest in a useful SEO Tool for the most beneficial outcomes. At a point in the past, people considered the SEO industry as a passing cloud with no future potential. However, It turns out this industry has a long way to go. SEO industry today is worth approximately a massive $65 Billion according to Search Engine Land. For instance, even a non-technical small scale business nowadays knows the importance of the productive output from investing in the fittest SEO Tool.
To invest in the best one needs to know what is best. Firstly, let us see the properties of various SEO Tools:
Keyword research
Competitor research
Rank tracking
Link building
List of top 5 SEO Tools – 2019
1. Google Ads Keyword Planner
Website: www.ads.google.com
Price: Free
Google Keyword planner makes sure that by using the right keywords, it approaches the desired audience. Additionally, during the search of a required keyword, it displays a list of the most relevant keywords that helps intensify the reachable customers. It shows the insights on the frequency of usability of a keyword. As a result, if the list of keywords used appears too long, then research keywords tool helps narrow it down. In conclusion, this tool is valuable for research and analysis of the list of keyword.
2. Screaming Frog SEO Spider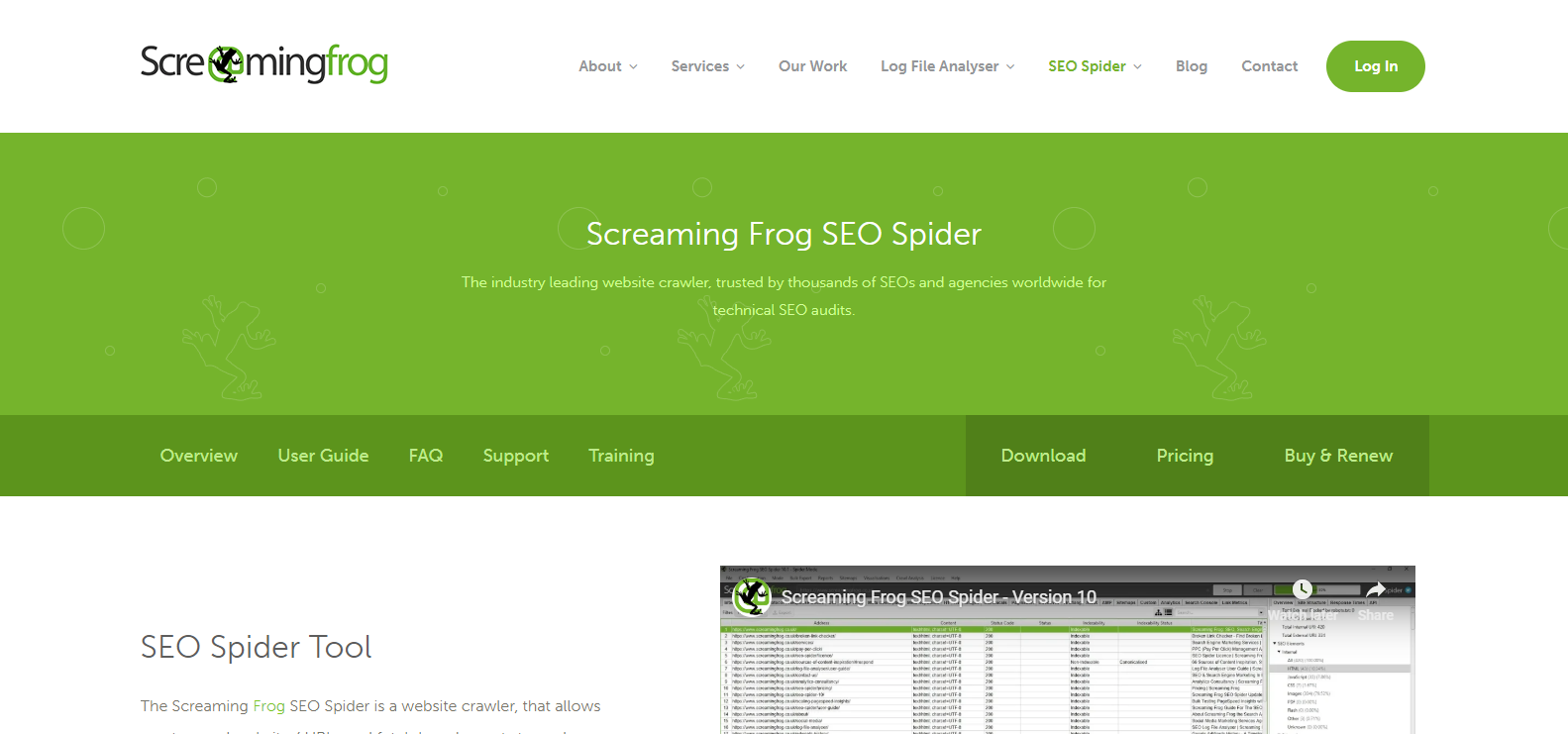 Website: www.screamingfrog.co.uk
Price: Free & Paid (£149.00 Per Year)
The Screaming Frog SEO Spider is a website crawler which ensures crawling through websites' URLs. Also, to acquire prime elements to examine and audit technical and onsite SEO.
Screaming Frog SEO spider tool paid version surely has its perks. But if one can't afford the expensive version, then they can download freely with fewer features.
The following are the highlights available for the paid account:
Scheduling
Crawl Configuration
Save Crawls & Re-Upload
Custom Source Code Search
Custom Extraction
Google Analytics Integration
Search Console Integration
Link Metrics Integration
Rendering (JavaScript)
Custom robots.txt
AMP Crawling & Validation
Structured Data & Validation
Store & View Raw & Rendered HTML
Free Technical Support
Unlimited Crawl Limit
The features available in the free download version are:
Find Broken Links, Errors & Redirects
Analyse Page Titles & Meta Data
Review Meta Robots & Directives
Audit Href lang Attributes
Discover Duplicate Pages
Generate XML Sitemaps
Site Visualisations
500 URLs Crawl Limit
3. AHREFS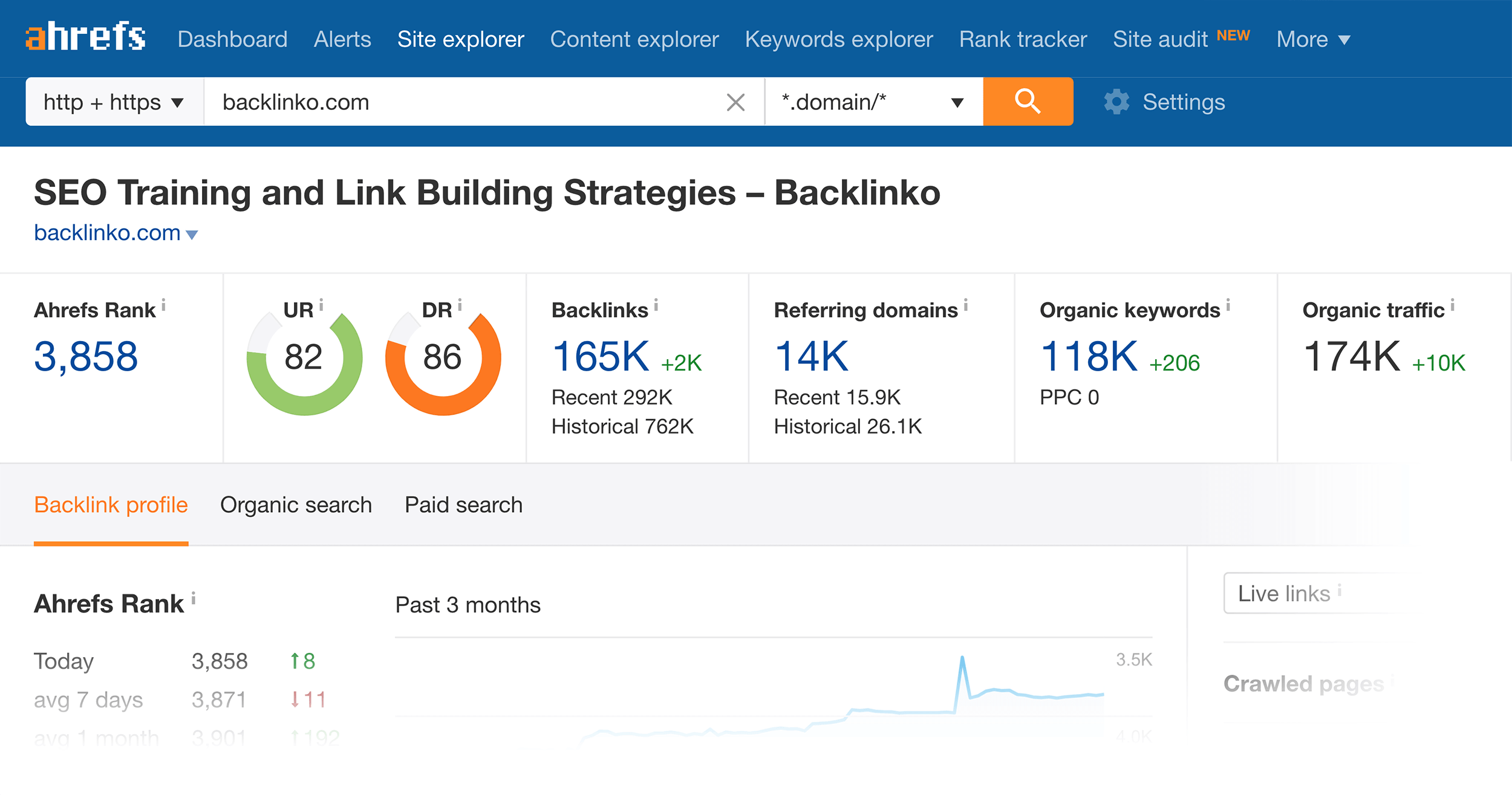 Website:https://ahrefs.com
Price: $7 for seven days trial. Four plans are available Lite- $99, Standard- $179, Advanced- $399, Agency- $999.
Ahrefs is an SEO Tool is a backlink monitoring analysis tool that is eminent for digital marketing around the world. With the most extensive base of live links, huge index and the best speed of index updates makes Ahrefs unique from the rest of the multitude.
Also, apart from the regular features, it provides the following:
Competitive Analysis
Keyword Research
Backlink Research
Content Research
Rank Tracking
Web Monitoring
4. Link Research Tools
Website: www.linkresearchtools.com
Price: Superhero ultra plan- €2.499, Superhero plus- €1.499, Superhero standard- €599, Superhero small- €359 (FREE TRIAL FOR 7 DAYS).
Link Research Tools is well known for being the most dependable internet marketing tool. Furthermore, it provides unique features like a full aggregation of 24 sources, re-crawling, and validation of all links. It provides a base where one can learn from a competitor.
It ensures growth by following four cyclic steps:
Recover
Protect
Learn
Grow
5. Google Search Console
Website: www.search.google.com
Price: Free
Google is a widely used search engine. Google's Search Console is an acknowledged SEO Tool. Moreover, GSC improves the performance on google search and increase the visibility. It measures the website traffic and performance, fixes all the problems.
Optimization of content with search analytics
Get content on Google
Gives alerts when issues occur
Fix the site
AMP
Mobile visibility
Rich Results
We have another helpful list for you that may help you in making your blog post go viral. List of top 5 Social media tools in 2019.
So, these was the list of top 5 SEO tools that can increase your blog traffic and get you more visitors. Using tools like these makes your blogging life quite easy. If you are willing to spend sums to create your blog better than i defiantly a great option for you.