While all of us stuck at home during this quarantine, with our plans and schedules thwarted, it is easy to get demotivated and anxious about the future. But we can be optimistic and utilize this time in a useful manner to develop ourselves and learn new skills. Also, since reading books is a good pastime and books give you a lot of knowledge and wisdom, you should grab a good inspirational book soon and start reading it. For your help, we bring you 5 best motivational books to keep your spirit high and provide you useful techniques to live a happy life.
5 Best Motivational Books To Read
1. Think and grow rich by Napoleon Hill
Think and grow rich is one of the best inspirational books when it comes to self-motivation and developing optimistic thinking. Along with focusing on financial independence, this book also focuses on how we should use our minds to become much more than what is just measured by money. It emphasizes on our positive thoughts and actions and their role in shaping our personality. More than 100 million copies of this book have been sold worldwide. The motto which this book teaches is 'If you truly believe in yourself and visualize in your mind what you want to become, you will definitely have it'
2.Who will cry when you die? by Robin Sharma
Through this book, Robin Sharma discusses the most important lessons he has learnt throughout his life. The book consists of 101 chapters which have many important life lessons and how to execute them efficiently in day to day life. Each of these lessons has something important to tell and it will improve the quality of your interpersonal relationships. Also, this book is in a very simple and easy to read language so it caters to all age groups. No wonder, 15 million copies of the book have been sold worldwide till now.
3. 7 habits of highly effective people by Stephen Covey
This book first published in the year 1989, is a business and self-help book written by Stephen Covey. This book dictates that to have good interpersonal relationships, along with good communication skills, it is important to work on your character and mission of your life. Though the book was written more than 50 years back, its teachings, and practicality is till now applicable. In short, this book will help you grow mentally, emotionally, socially as well as spiritually. Hence it is a must-read for all.
4. The Alchemist by Paulo Coelho
The Alchemist, published in 1988 became a widely translated international bestseller. It emphasizes the fact that it is very important to listen to your heart and go after your dreams. It inspires readers to have faith in destiny and develop an optimistic attitude. While reading this novel, the reader enjoys the journey of a small boy in achieving his goals and things he learns while in his journey. This book surely deserves a read, once in a lifetime.
5. Grit: The power of passion and perseverance by Angela Duckworth
As the name suggests, this book tells about the importance of grit, perseverance in our life. In the New York Times best seller, it is explained that secret to achieving your goals lies not only in talent, but also a feeling of passion and persistence. The author, Angela Duckworth is herself a popular American psychologist, and a popular science author. The analysis in this book is based on cognitive studies conducted among adolescents. A book worth a read for all the young minds who are just beginning to realize their dreams.
With all these highly powerful and good quality content books, You can spend your quarantine mornings sipping your cup of coffee and delving into a good read which will motivate you to spend your day in a more constructive manner. They will soothe your worries and give you ways to improve your personality. Happy Reading!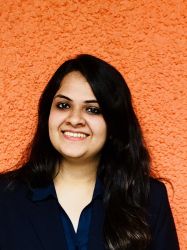 Latest posts by Bakul Jain
(see all)