Hello guys, here I m going to share my experience of working on Sunday at my work location, Epicure in Nehru place @ Tata Starbucks.
LOOK DEEP INTO NATURE AND THEN YOU WILL UNDERSTAND EVERYTHING BETTER.
This quote is true. I realized it yesterday and found that nature is the healer
Yesterday I woke and decided to work, and then I started thinking about whether I should work @ home or should go to Starbucks then after so much thinking I decided to go to Starbucks. I got ready and left home, within 20 minutes I reached there. I parked my car and moved towards Starbucks. I reached near Starbucks outlet then started the walk towards my fixed seat .then suddenly I saw around me .there was no one sitting. But I found one thing there PEACE. I was again amazed by the view of this place .i ordered a dark caramel latte and started working .birds were chirping, greenery everywhere and rays of the sun made that day lovely for me. I enjoyed that peace and satisfaction .breeze, sunlight, greenery, and peace is a perfect combination to explore. I think without my coffee it is incomplete.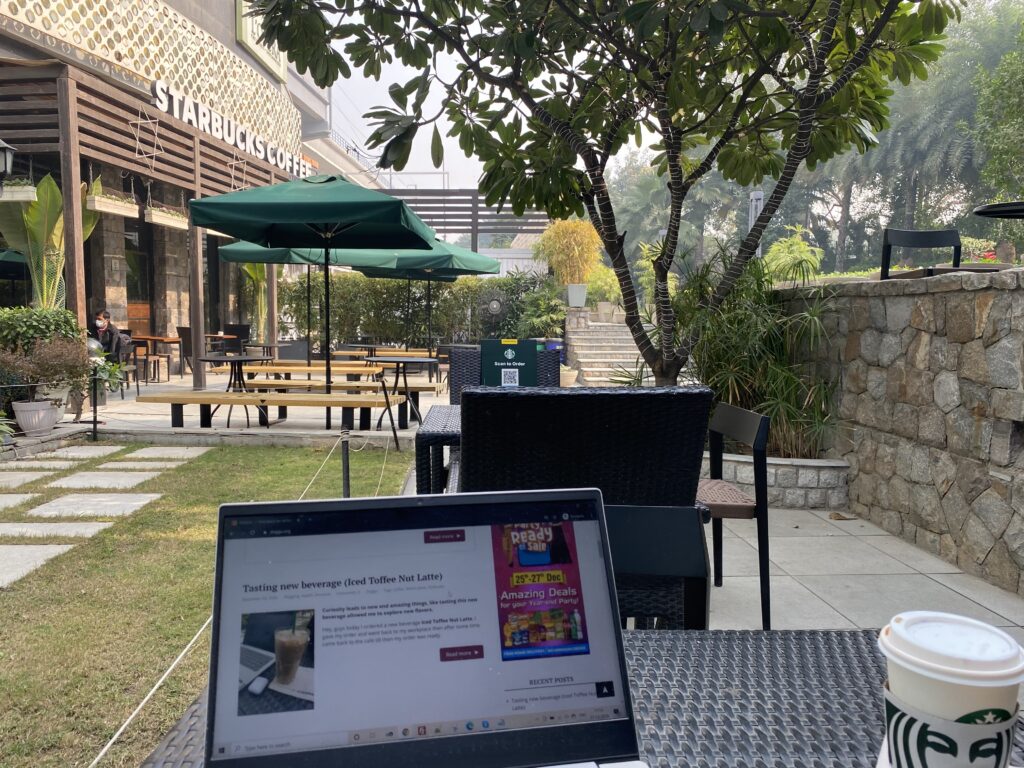 I enjoyed my day and loved working.
Thanks,