I usually put up at Starbucks for my office work. Around the natural environment and my all-time favorite Starbucks Cold Brew with Ginger Ale Tonic. I have already mentioned the making, procedure, and ingredients of the drink in my blogs.
I choose this Nehru place Starbucks not only because of the good coffee but also for the atmosphere and the environment surrounded by nature.
Nehru place Starbucks is divided into two portions inner and outer. If you do not prefer Nature's direct sunlight open place you can sit inside or inner portion which is built in modern pattern style or if you are a nature loving person or need an open place you can prefer outside or outer portion.
Eco-friendly nature with people-friendly staff. I am in love with this place. Here I want to show you my special Wednesday coffee pictures.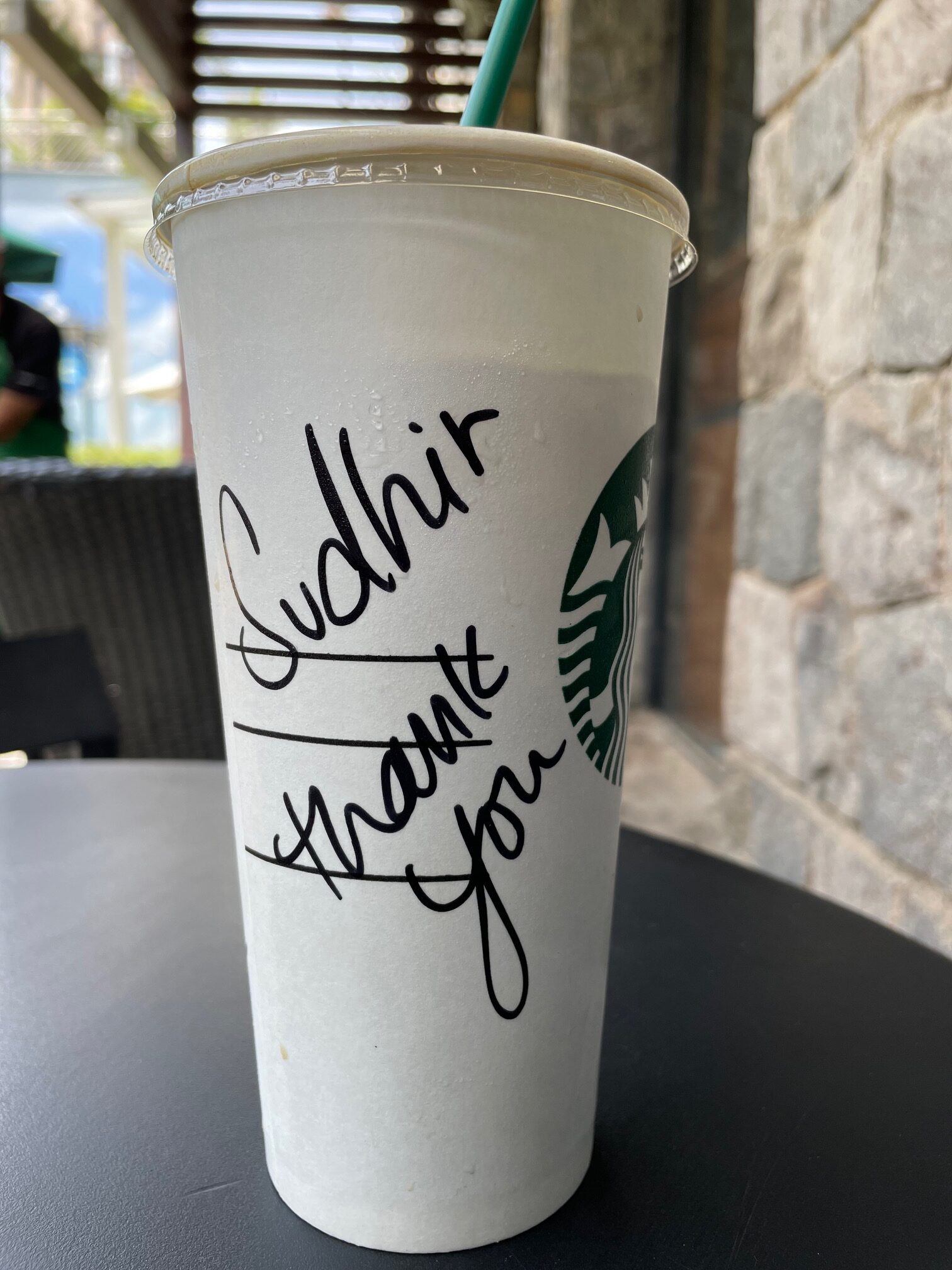 You can see how lovely the staff is they treat you like your family. Stay cool stay tonic and beat the heat with my favorite Coffee.