Shri Sitaram! Hare Krishna! friends.
I think you can make your everyday happy by working positively on yourself and believing in the almighty. I am a blogger who works so hard day and night to make me prove myself to earn a good life for myself as well as for people connected to me.
I am basically from Gwalior and I put up in Delhi for my work to get focused and motivated. I want to enjoy my life as well. Today what I am is not what my destiny makes me or created for me. I am the person who makes my life with charity, blessings, Nama Jaap, grace and regularity, and stability in my work.
So, as I said I am a blogger, and I need to pick a place for me to do work I found I also work in many places but this place's atmosphere hits me differently. It is near STARBUCKS which is surrounded by nature.
So yeah, let's discuss my happy Sunday at Starbucks.
It's Sunday and I wore my Sunday with a Cold coffee and a Hawaiian Veg Club Sandwich. Which is too wonderful.
About Starbucks Cold Brew Coffee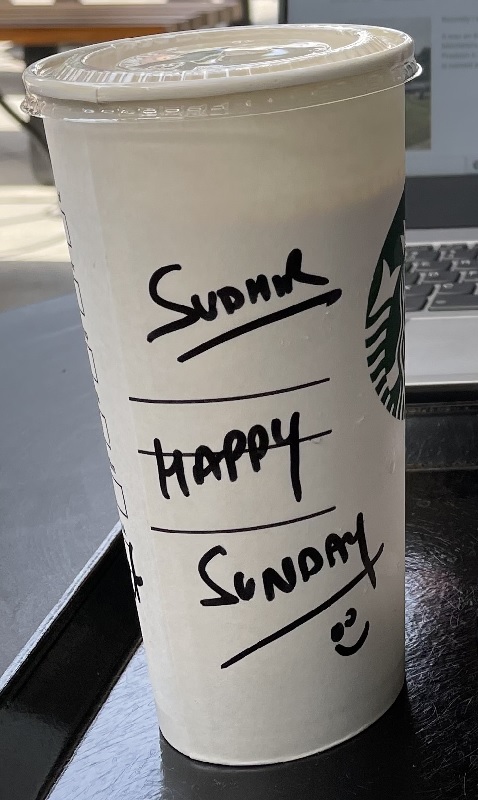 Cold Brew is made from a custom blend of beans grown to steep long and cold for a super-smooth flavor. Handcrafted in small batches daily, slow-steeped in cool water for 20 hours, without touching heat.
Ways of making it
Add toffee nut syrup and add your milk of choice (whole, 2% milk or nonfat milk, or non-dairy alternatives such as soy, coconut, and almond)
Try it with Coconut Milk + two pumps of White Mocha Sauce
Add Dark Caramel Syrup and a splash of Cream.
And serve it cold.
Now another one which is sandwich:
Hawaiian Veg Club Sandwich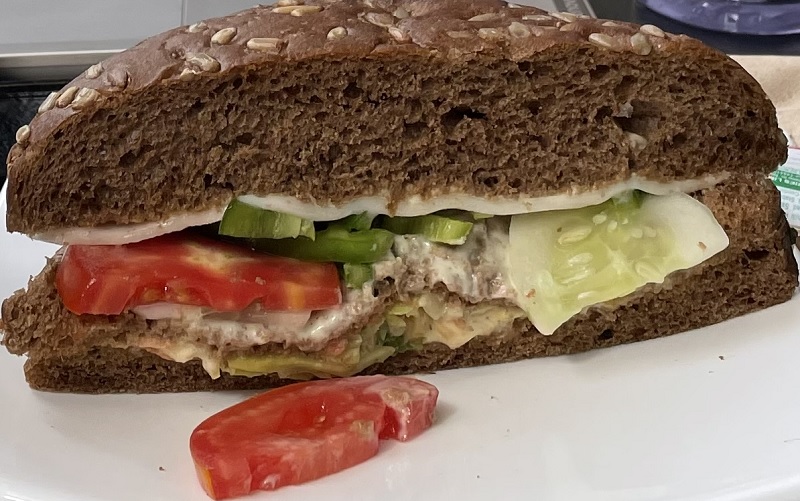 A Club Sandwich is one of the most iconic sandwiches on any menu! Layers of ham, bacon and turkey with juicy tomatoes, crisp lettuce and cheddar cheese create the perfect bite!
What is a Club Sandwich?
Probably the most obvious sign that you're getting a club sandwich is the unique way it is stacked with three layers of bread and then cut into quarters and secured with a toothpick.
Ingredients:
Starbucks veg club sandwich
Whole wheat bread and sunflower seeds
Some veggies tomatoes, cucumber and new
Sauce and other sauces
Mayo
Lettuce
Cheese
How to make it?
Making a Hawaiian veg club sandwich can be as easy or as elaborate as you want! With a few simple steps you can create a basic club sandwich, add a few extra layers or toppings and you can dress this sandwich up as much as you'd like!
First Layer: Spread the mayo on one side of lightly toasted bread Add tomato and cheese (be sure to put the tomatoes in the middle so the bread doesn't get soggy).
Second Layer: lettuce, sauces, mayo and cheese
Top with the final slices of bread, secure with cute sandwich picks and cut into quarters.
So this is what I ate to make my Sunday happy with Starbucks. And most important my work.