Last night, there was a birthday party of one of my best friends (Amit) and my other colleagues were there. We choose the chatter house (Lively, European-influenced locale with brick & wood accents, a contemporary feel & a full bar.) for it, which is also located just near to my working place. We enjoyed ourselves a lot and had fun till midnight.

Here is the picture that I clicked during the party (cheering the drinks),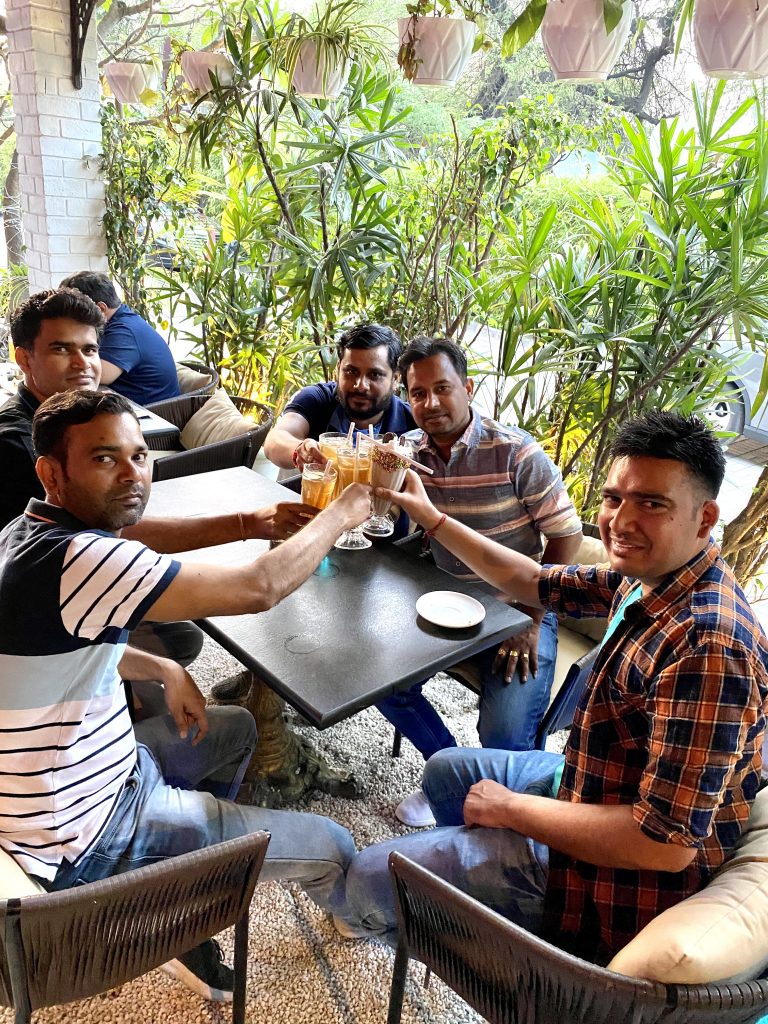 After the party, now it's time for working again and creating an empty coffee cup tower. Here is the picture of the small tower.