Many of us have thought of writing blog posts. Writing blogs is a great way to express your ideas, give updates about recent developments in the world, or providing your opinion on daily issues. A good blog post garners a lot of attention, can increase your reputation, and offer you a lot of monetary benefits.
If you are new to writing blog posts, you might be wondering where to start from and how to write a catchy yet resourceful piece of content. Don't worry, we are here to help you if you have just started writing blogs and don't know much how to go about it.
Write a blog post – Types of Blogs
There are many types of blog posts you would wish to write. Here are some of the major types of blog posts.
Personal Blog
A personal blog is famous among people who update their daily journal online and express their feelings, share their experiences, and innermost thoughts with the audience. You can write about hobbies or something you are passionate about. You can write about your recent travel experience or how you came out of an unpleasant situation, the ideas are many.
Business Blog
A business blog is written by those who write for their company. The main aim to write business blog is to increase popularity, bring in traffic to your business website, etc. These blogs may then land up in subscriber emails or website landing pages of the business.
Niche Blogger
A niche blogger write a blog for the purpose of making money online. A niche blog is about topics like lifestyle, parenting or religious blog. You need to decide what type of blog you want to write so that you can get clarity on the content you will give out and people can associate better with you.
Starting blog writing – Tips and tricks to write a blog post
1. Create an account and domain name
You can use WordPress.com and get started. The based on the theme of content you want to write, choose the domain name so that your readers understand what your blog is about. You can either create a free domain name which includes WordPress.com or you can register a custom domain name.
2. Write catchy headline and a good introduction.
Whether writing a personal, business, or niche blog. It is very important that you use a good headline and catchy introduction. An introduction can include quotes, thoughts, or talk about what content you are about to discuss in your article. Hence do write a brief introduction at the start. A catchy headline attracts the audience's attention and can also give a boost to your SEO rankings. The catchier the headline, the more traffic your blog attracts.
3. Make your blog post easy to read and skim
At first, when a reader goes through your blog posts, he tends to look at headings and subheadings and scan relevant content. Hence, make it a habit to use subheads after every few paragraphs. If readers see too much text, they might probably become uninterested after a few minutes. Along with that, try to group your content into small paragraphs otherwise your text might overwhelm the reader.
4. Include surveys, facts, infographics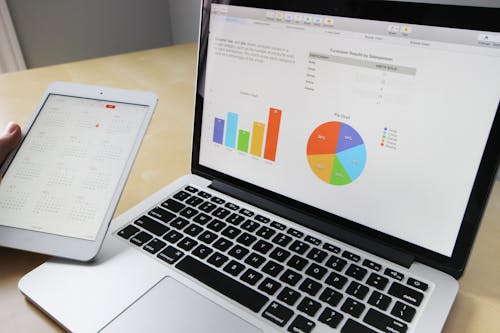 Let's face it, readers today want to know the facts and the information behind your content. If you are writing an informative blog, include studies and surveys that might have been done to prove the point. It will help you justify what you write.
Also, if you are writing a personal blog, give your opinions and ideas on the situation. The reader would find it interesting to read what insights you have gathered from the experience.
5. Close with motivating content
For example, If you are promoting a new product, trying to convince the reader to adopt a habit, including a motivational bang at the end will show that you believe in your readers and it will help you convince them to buy your content.
Summarize your article well. The reader sometimes goes to the conclusion of the article to see what you have written and then actually read your article. A good summary will let the readers know what all you have covered in your blog content.
You can visit this amazing Tech Blog: Techdiagnose
6. Edit and proofread the content
There is nothing unattractive like a blog post written with grammar and spelling mistakes. You don't want readers to cite out 'there instead of there' mistakes in your article and mention it in the comments!. It destroys the whole purpose of you writing a blog. When you are just starting to write you can commit such mistakes but with time, your vocabulary, spelling, and fluency will improve. So, make sure to go through your article so that there are no grammar mistakes and every sentence is linked to each other in a way that gives a good flow to the article.
While writing blog post may look difficult, it is not as difficult when you start writing. As said earlier, skills of writing blog posts will improve over time. So, it is good to begin with small steps. And most importantly, make sure that you do not copy anyone's writing style and develop one of your own.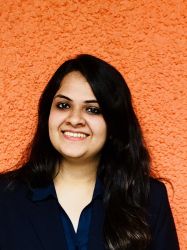 Latest posts by Bakul Jain
(see all)