Recently, I went on a workation to Mussoorie, Uttarakhand it is a 320 km drive from Delhi and I drove my new car i.e., Honda City V4 as it was a much-needed break from my daily routine.
Mussoorie, also known as Queen of the Hills, is among the most popular hill stations in the country. A Britisher, Captain Frederick Young, accompanied by an official named FJ Shore, had climbed up the hill from the Doon valley in 1827 and found this ridge offering great views and a salubrious climate. This visit laid the foundation for this grand hill station.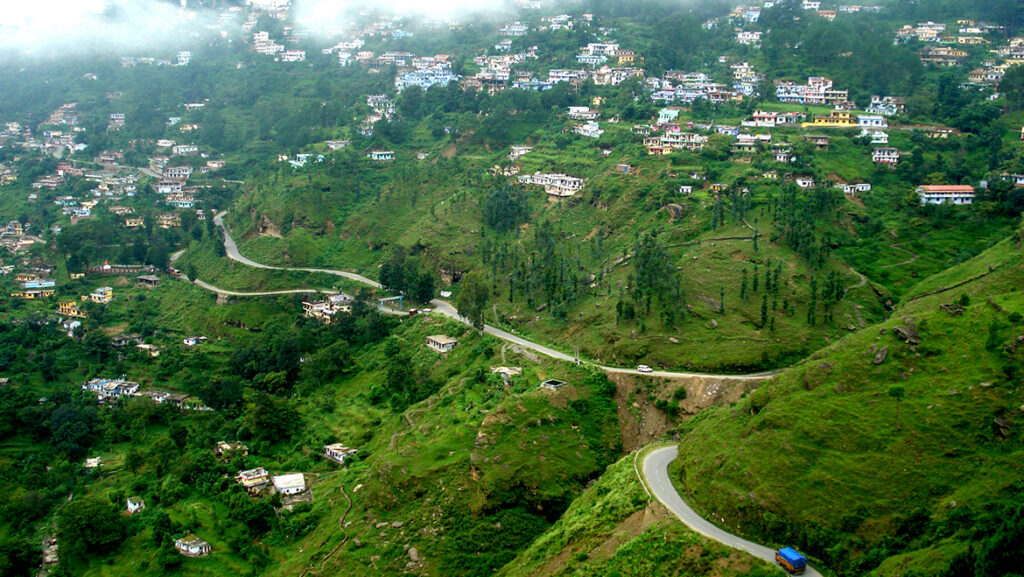 Since I left early morning and had reached Mussorie around noon and to my surprise the hill station was jam-packed with tourists so I decided not to stay back in Mussoorie and I drove more 32kms and reached this amazing place named Dhanolti. Like other hill stations, Dhanolti is set in a quiet and quaint place away from the boisterous places. 
1) Dhanolti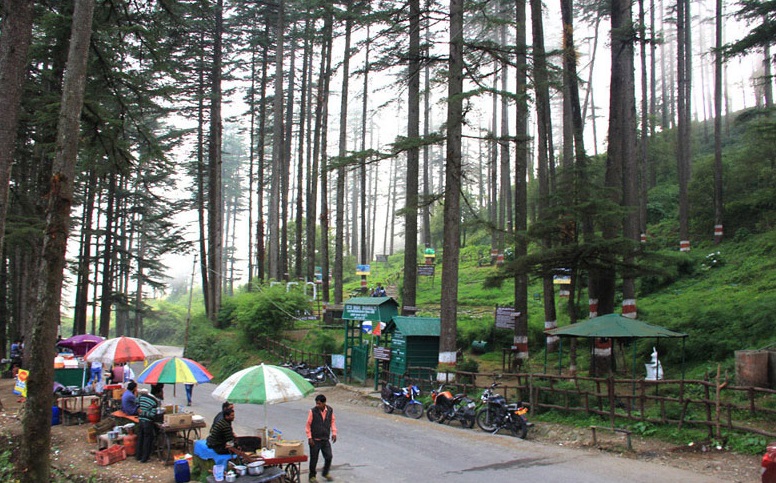 Dhanolti is now emerging as a popular weekend getaway for tourists as it is easily accessible affording exquisiteness and tranquillity. Dhanolti is a place for those who seek privacy in hills away from the daily hustle and bustle of city life.  For the night I stayed in a hotel and the next day early morning I went to Landour Cantt. to witness the mesmerizing sunrise among the hills. 
2) Landour Cantt
Landour Cantt. is Situated at the east end of town, Landour is a British-era cantonment named after Llanddowror, a remote village in southwest Wales. But not just its name, the pretty town has several links to the UK: many houses in Landour are inspired by Scottish author Sir Walter Scott's novels, with names such as Kenilworth, Ivanhoe, Waverly and Woodstock (now a famous school). Landour was home to several Indian royal families as well, before Independence. The Landour Bazaar is a very popular shopping area.
3) Kempty Falls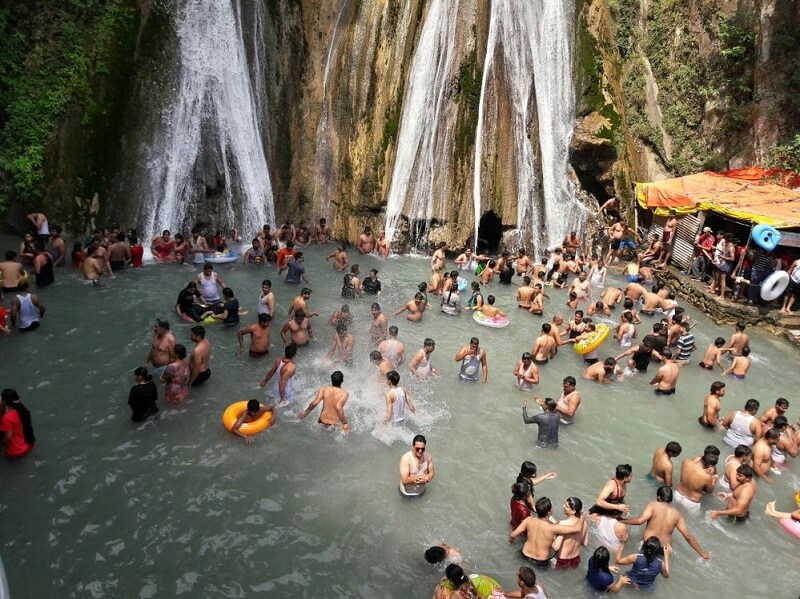 The following day I went to KemptyFall (the main attraction of Mussoorie) it was a 2 km walk downhill but it was very disheartening to see the sight as most of the tourists were just throwing away garbage here and there and even in the waterfall so I decided not to stay there and I checked into my hotel.
4) Cafe Icebergs
At night I skipped dinner in my hotel and went to a small and elegant cafe named Cafe Icebergs which was very much near to my hotel. There I treated myself to some mouth-watering food and cocktails. Also, I met the owner of the place he was a very humble person and even offered me to play pool with him, I played around 3-4 rounds but won none
I think he was a professional player, afterwards went back to my room and I dozed off.
The next morning, I ate breakfast at a restaurant nearby and left the hills by noon.
At last, it was a nice weekend getaway as it gave me many new ideas and refreshed my mind a lot so that I could do my work with much more attention and peace.
Thank You, Readers, Stay Connected for more updates.