Curiosity leads to new and amazing things, like tasting this new beverage allowed me to explore new flavors.
Hey, guys today I ordered a new beverage Iced Toffee Nut Latte, I gave my order and went back to my workplace then after some time came back to the café till then my order was ready. I picked my drink and moved to my seat, sat comfortably, and then had my first sip of this beverage. I was amazed with the flavor. It has a mild sweetness with nutty flavor and espresso with milk .overall perfect beverage for starting a beautiful day with this amazing coffee. When u see a beautiful scene in the morning and you feel it from heart, the morning sun rays, with the breeze, greenery everywhere with beautiful plants with flowers and less human intervene and you have coffee makes the morning an always desirable morning.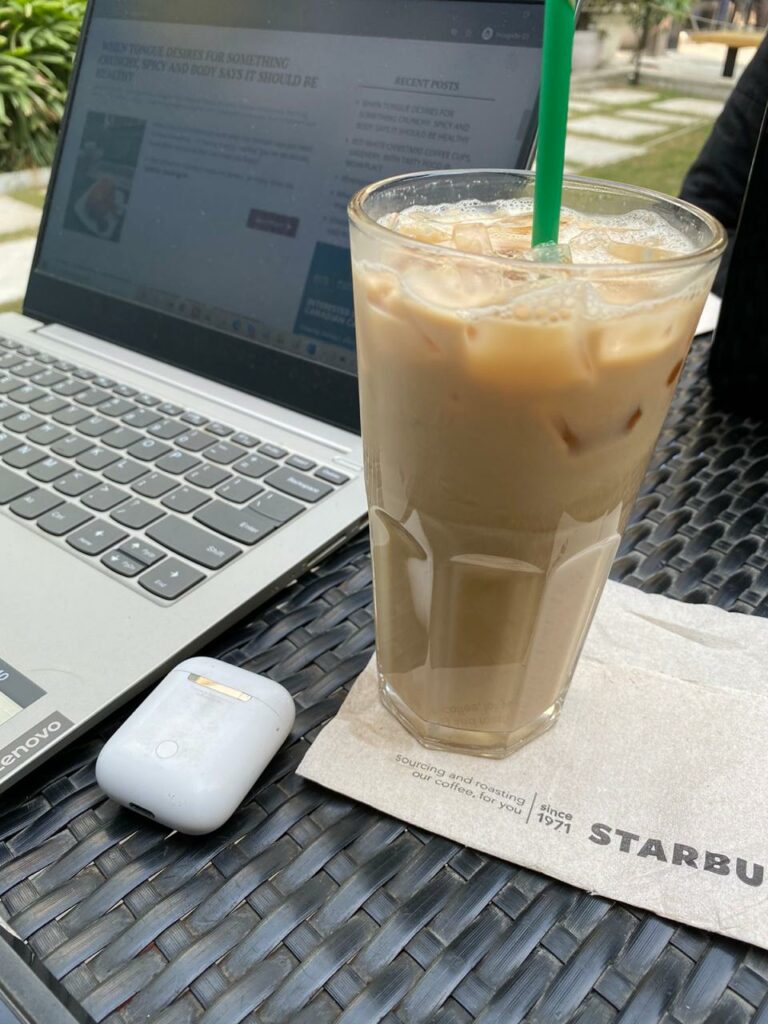 Hope to have all mornings the same as today.