When your coffee calls your name, Hi Sudhir, how are you?
Most of the time these cups give me company while I work alone.
I talk to my coffees and have words with them. Most of the time I admire their taste. In Starbucks, they write the name on the cup when you will order your coffee.
They write name on the cup. When an order gets ready they call name. Customers hear their name and collect their order and enjoy coffee
Writing name on the cups – I feel writing name on the cups create a connection with the customer, Starbucks baristas get to know their customers by name. This is the biggest reason they start a conversation by asking your name and it goes on.
Many customers call that Starbucks is their third place. They build a connection like a family. These things make Starbucks different among brands and have more loyal customers. I am one of them.
They write wishes on cups on a special occasion, festival
On this day I had 3-4 cups of coffee. The weather was amazing. You can feel that from the picture.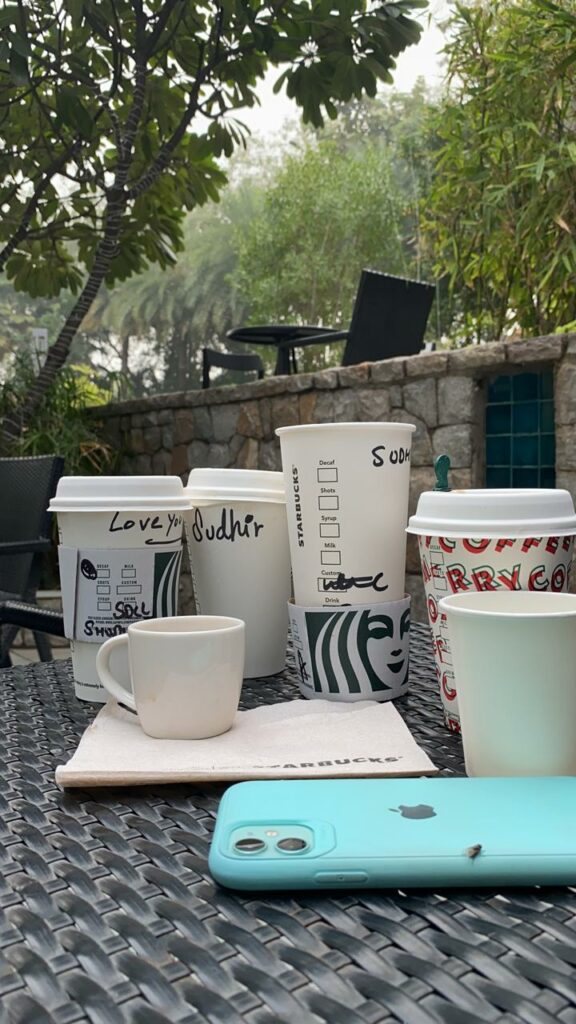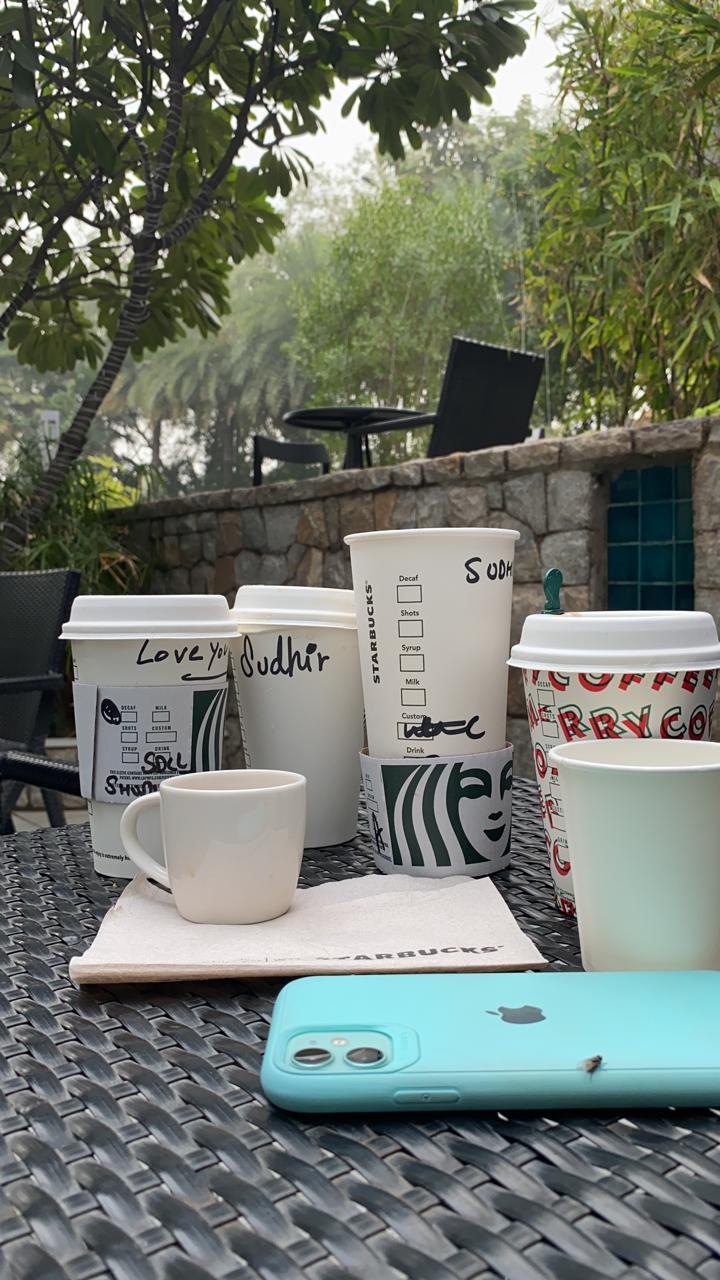 Frankly speaking, on this day when I was sitting there, feeling like I'm sitting in Vadi of Kashmir and enjoying coffee and doing work.
If you see the picture in deep, you will find one cup there is written LOVE YOU. This was written by barista Krishna. He is a genuine guy, and we have a good connection which he reflected by writing love you on the cup
When I read that I was smiling.