While working having your favorite coffee, makes work more interesting, one of the benefits of being your own boss.
Mostly I start my day with a dark caramel latte, less sweet, without whip cream at star bucks with that I give a start to my work also.
I have been always dedicated to my work. This dedication led me to be my own boss and enjoy autonomy.
When I reach my workplace, greenery and peace take me to the next level of satisfaction. And I don't have words for explaining the beauty of the place.
On this day I had 3 coffee, one Americano, and two dark caramel latte. Later I felt hungry then I took chatpata paratha wrap from Starbucks, this wrap was sumptuously filled with paneer and veggies.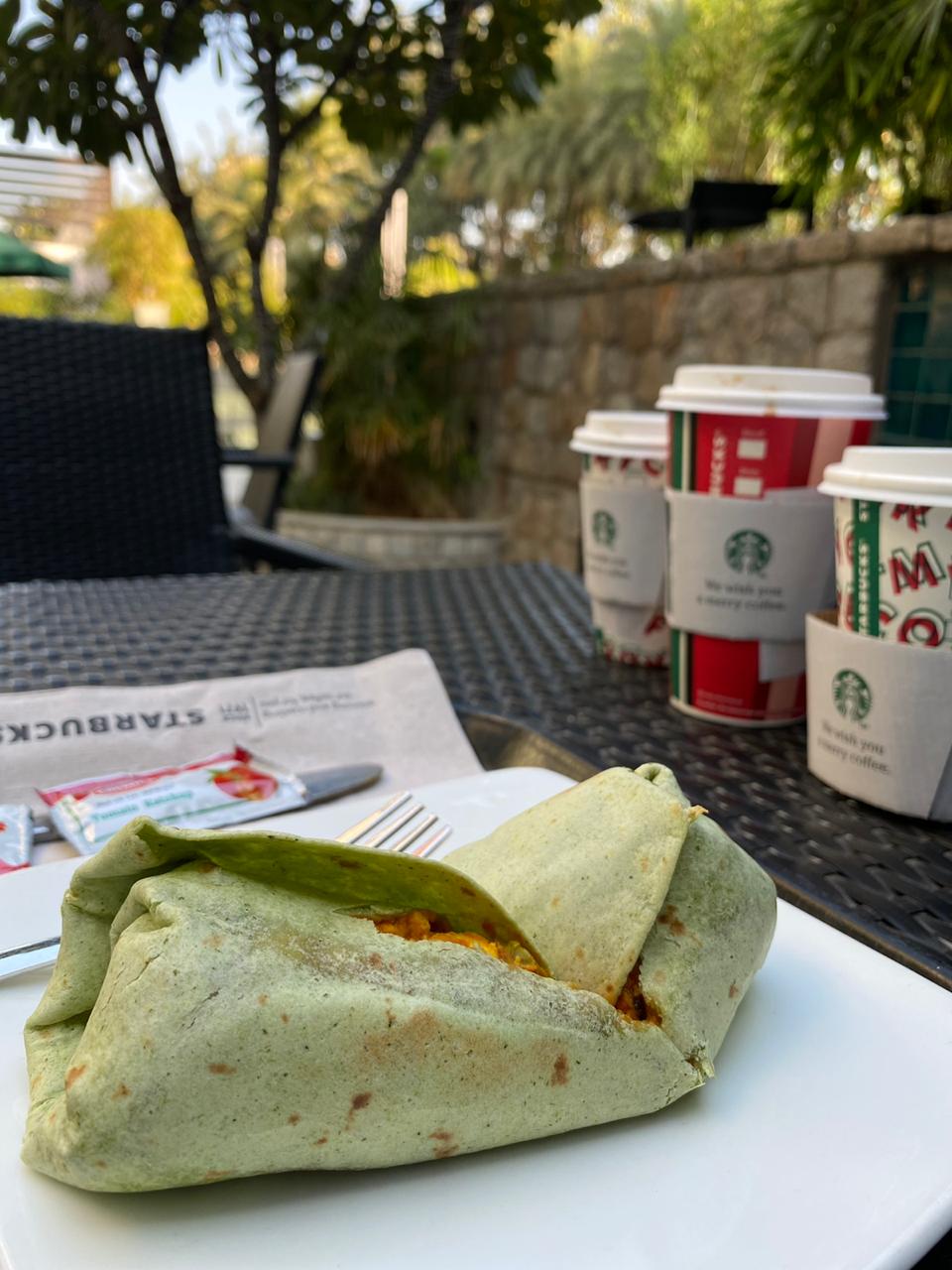 I loved this.
#Satisfaction