"One of the best things about reading comic books, when you're a kid or an adult, is watching the characters cross-over. What happens in one book affects the other, and these shows are so tightly knit that it feels like one giant show." -Andrew Kreisberg
I come from a family of readers. I grew up watching my mom read novels and comics one after another for as long as I can remember. That is how I was introduced to the world of Archie Comics. Archie Comics Publications Inc. is an American comic book publisher, headquartered in New York. It is also one of the longest running publication, which was founded in 1939, almost 83 years ago. Recently, it's TV series adaptation made it to Netflix by the name of Riverdale, which I have come to love.
We have a collection of about 200+ comics at home, that we exchange for a new one as soon as we're finished with the ones we have with us. I realised the craze only when I sat down to read a couple stories as kid, which is why I make sure to take out alteast 30 minutes every day to sit and read a few stories.
After working the entire day, when I sit down with a comic book, it de stresses me like nothing else. It is so easy to get lost in a fictitious world where after every mishap, there is a happy ending. The best part is that if you are not a reader who likes to commit to long stories to find out the ending, you can read the beginning, middle and end under 5 minutes. You don't just read words, every word has a picture that enacts the story for you. The beautiful, colourful pictures make the stories all the more interesting.
Let me tell you this; you can never be old enough to read comic books. It doesn't matter whether you are 10 years old or 60 years old. Always find time to do what makes you happy, and never stop being a carefree kid at heart.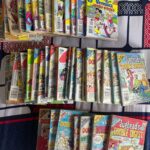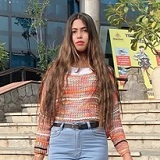 Latest posts by Anshu Shukla
(see all)