Being the coffee person I am, I am always on the lookout for a good cup of Iced Mocha. I am a picky eater and have always ordered from my coffee from the same chosen restaurants. As fate would have it, on the day my househelp had the day off, I was craving some caffeine and my favourite coffee shop was shut. I was scrolling through Zomato and landed on the Third Wave Coffee page. I had seen multiple outlets in various locations but had always overlooked this place. But when I was out of options that day, I ended up ordering my coffee from Third Wave Coffee.
Third Wave Coffee origins from Bangalore, and the first ever outlet was opened in Bangalore in 2016. The small shop soon gained momentum and went on to become one of the biggest local coffee shop chains in Bangalore. It soon started expanding to different cities like Pune, Hyderabad, Chandigarh, Mumbai amongst others. Some time ago, they opened multiple chains in Delhi and Delhi-ites went crazy over the food and beverages they serve. They offer numerous beverages and so many food items to choose from like Bagels, Sandwiches, and desserts too!
The first time I ordered, I tried their Chilli Cheese Garlic Toast and an Iced Mocha and oh my God it was delicious! I soon started ordering the Iced Mocha regularly, but i decided to try the Scallion Cream Cheese Bagel. This was my first time trying a Bagel, and although I was hesitant at first, the moment I had the first bite I fell in love. They served these delicious sweet and tangy potato chips with the bagel and I knew at that very moment that this would become my regular order. I ordered the same two things for an entire month and I didn't get bored and honestly I don't think I ever will.
I have tried other items form their menu too, but as they say, some things just make a special place in your heart. Like I have already mentioned, the food is great here, but what I haven't mentioned till now is how beautiful the ambiance of this place is. I have been to two different outlets and although both these outlets have a different setting, the vibe is the same. The interiors are spacious and clean and the staff is extremely polite and soft spoken. They are always trying to suggest the best items as per your likings, and whatever they recommend ends up taking you on trip to cloud nine. The restaurant is always bustling with activity from the large number of crowds that come here to unwind.
I highly recommend this place for your coffee and food cravings. There are multiple outlets all over Delhi to go to as per your convenience. I have become a regular here and I'm very sure that you will too.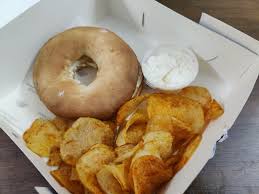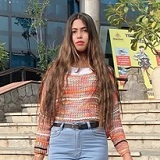 Latest posts by Anshu Shukla
(see all)