In 1994, when writing blogs began, people thought of it more as writing a personal diary that people can share online. Over the years, people saw an opportunity to communicate information in a new way online. This is how the beautiful world of blogging began. Today, there are more than 600 million blogs on the web.
The blog post is an online journal or post displaying viewers' opinions or the latest developments around the web, in a way that engages the audience. It is a bliss for people who share a love for reading to read a good blog on their favorite topic.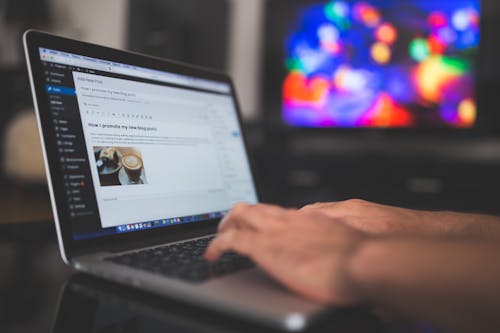 How to write a blog post in a proper manner
Though blog writing can be done by anyone, it requires a certain set of skills to make your blog stand out from the rest. Here are the ways how you can write a good blog that can reach a wider base of audience. And give them a reason to open your blog website every day as a part of their schedule. Here, are some important things you can include while you write a blog post
Use Good Headlines And Introduction
Headlines capture the readers' attention first. Hence, It is necessary to use a catchy headline or tag line. This will generate curiosity in the mind of the reader about the topic you are going to address. Also having a brief introduction about what you are going to cover in your post helps users know that they are going to read ahead. And this brief develops their interest in the blog post. It might include introduction of the sections you are going to cover and somethings jump link to subtopics.
Include links
Using internal and external links in your blog post can make your post more useful to your readers. It gives them a chance to explore more on the topic you are writing about. It also gives your search engine results a rank boost. Using links also shows that your content is well researched and is credible. You can include links to other blog posts on your website which gives readers a chance to explore those posts. Hence be sure to include links wherever required.
Must Read : How To Get Started With Affiliate Marketing
Use Appealing Visuals: Images-Infographics-Videos
Since the viewer's attention span is very less. With the help of correct images and right Infographics, you can make your blog post visually appealing and capture their attention. After all, the use of all text makes it boring to read which you definitely don't want. But make sure that the visuals used are relevant and adds value to your article. Adding video content along with your text acts as an icing on the piece of cake.
Use Correct Grammar: Double-Check!
This is especially for all the grammar Nazis out there. You certainly don't want the reader to skip your article because of mistakes related to tenses, prepositions, or articles!. Hence it is better to keep your article steer clear of these small mistakes as this determines the quality of content written. You can take the help of tools such as Grammarly which can analyze the article and present you with any grammar mistakes that you might have made.
Keep In Mind Readability And Formatting
Write your blog post in such a manner which it can be read on mobile as well as desktop comfortably. The blog should include subheadings and paragraphs should be short. Also, include breaks in the paragraphs wherever needed. It will help you get across your point in a better manner and give breathing time to the viewer. Your post becomes easier to understand, easier to remember, and therefore easier to score.
Include Studies, Surveys, Facts
An informative article with relevant background data to support it gives a backbone to your post. Since the viewer would want to know the facts to your claims. It is good to include survey results, study results, quotes, and real-life examples supporting the idea you want to put across. Thorough research makes your content look more credible. Using statistical evidence has been shown to be more persuasive than just telling a story.
Ask Questions And Create Engagement
It is important to write the blog using 'I and You'. This means viewing the article as the reader and include what you would want to see if you were viewing the article. For example, In articles related to human psychology, it's best to keep your tone friendly. Also, it is good to end your article with an open ended question like 'What do you think' or 'Give your opinion in the comments below'. This was you can garner comments on your article and it looks more involving to the viewer.
Include a Summary At The End
Most of the time, it is found that viewers sometimes tend to see the summary of the article and then go back to the top to view the article. Hence if you summarize your article, in the end, the user gets a basic idea about what your article was about. It varies according to different types of topics. If it is an article related to the latest technology, a summary can help you leave the points covered in the post in the reader's mind.
Follow your own writing style
Perhaps what matters more than anything, above all is your writing style. When you are starting out to blog, it may seem easy to copy the writing style of other bloggers. Keep in mind to follow your own unique writing style as it is your asset. This way, readers will be able to associate themselves with you in a better manner.
While writing the blog, is important to understand that first and foremost, you are writing for yourself. So, you need to focus on your ideas, opinions and thoughts and figure out how to write them in words. Having your original ideas conveyed through words will act as a success catalyst for your blog.
So, these are some important things to remember while you write a blog post to make your article a good content and interesting content to read.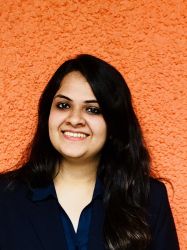 Latest posts by Bakul Jain
(see all)