This is your Muskan Bhadana 😀
I welcome all of my dear readers to my blog. In this blog, I will be showing life in the metro. I am a metro person. For about 3 or 4 years of my life, I traveled a lot by metro.
Metro ! Metro ! Metro
I traveled daily from the metro for my work or my college. First, I found it so exciting to feel so good and independent, then slowly it became a part of my life you can say watching different people. The same place with a different scenario.
Food stops and long walks on the interchange.
Metro orders sound like " Delhi metro m apka swagat hai ", "next station is kalkaji, magenta line ke liye kripya yaha se badle ", "agla station durgabai deshmukh south campus h darvaje dayi oor khulenge kripya darwazey se hat kar khade hoye"
Watching all types of people awkward to confident students to aged, black to brown.
Okay, okay this is a normal life that normal people can usually notice. But I noticed and caught something very fond of my eyes, something which mesmerized me. Umm, let me show you.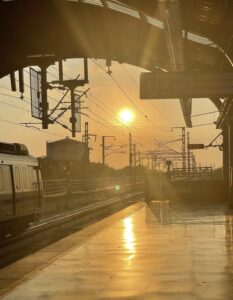 Isn't it beautiful?
The sun, the rays.
Busy old fool, unruly Sun,
Why dost thou thus,
Through windows, and through curtains call on us?
Must thy motions lovers' seasons run?
Saucy pedantic wretch, go chide
Late school boys and sour prentices,
Go tell court huntsmen that the king will ride,
Call country ants to harvest offices,
Love, all alike, no season knows nor clime,
Nor hours, days, months, which are the rags of time …
Poem by : John Donne, 'The Sun Rising'.
This poem is one of my favorites so I shared it with you to just match my love to my love.
I clicked a picture of this lovely couple or friends or I don't know them, they are unknown to me but I took a snap of them as they look super good or you can say a perfect pair to my shot.
So this is all I saw. Now I will catch you in another blog.
Bye-bye to all, take care. And most important thanks a ton to give or spend your precious time.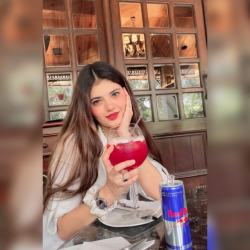 Latest posts by Muskan Bhadana
(see all)