I completely my graduation in Journalism and Mass Communication from Amity University, Noida. Amity University is a private university and considered to be one of the best for Journalism and Mass Communication, provided it has the best infrastructure and teachers. I was always interested in being a journalism student, but at Amity, I was given the opportunity to learn a vast range of subjects that opened up so many new possibilities. Some of these subjects broadened my horizons and made me look beyond what a degree in Journalism and Mass Communication had to offer.
I was introduced to Event Management in Amity. It was a subject that was taught in the second year of my graduation, and I was instantly interested. Along with studying theory, we were also pushed to go out in the real world to experience what it was like on field. Amity Youth Fest, which is one of the biggest events of Amity was one such opportunity. I worked as a volunteer in the Amity Youth Fest, and it added to my love for this field.
Event Management is the implementation of project management, to create and develop a small or large scale personal or corporate event. These could include festivals, conferences, weddings and ceremonies, concerts or formal parties. It involves studying the brand and it's values, identifying it's target audience, devising the perfect event concept and coordinating all technical aspects before actually launching the event. The whole process of planning, coordinating and executing the event is usually referred to as Event Management. The Event Manager is the person who plans and executes the event, and takes full responsibility for all the creative, technical and logistical elements.
After I completed my graduation, I spoke to my parents about my interest in Event Management. At first my parents were skeptical to let me pursue it, considering late nights in Delhi for a 20 year old is not the safest, but eventually they agreed to let me try my hand at it. I worked in a couple of fashion events and a couple of parties as a freelancer.
My first gig was Lotus Makeup Fashion Week. The Lotus Makeup Fashion Week is hosted by the Fashion Design Council of India (FDCI), which allows over hundreds of fashion designers to showcase their path breaking collections on the runway, and through stalls. Another event I did was the Runway Fashion Week. The Runway Fashion Week is a biannual event that is held in Delhi, primarily for promising young emerging designers. The Indian Federation for Fashion Development (IFFD) hosts and coordinates this event. Both these events are attended and put together by renowned and famous personalities. From various bollywood celebrities, to famous designers and musicians, everyone is in attendance. Along with this, the outfits that are showcased are extremely beautiful.
As glamours as these events sound, as an event manager, I was part of the setup committee and spent most of the time making sure the event ran smoothly. From overlooking the stall setup, to supervising the workers, to making sure the event was running smoothly, my job was anything but glamorous. Since managing all the artists present in these events is also the responsibility of the person organising the event, my job also required me to make sure everyone was present at their required places at all times. It involved long hours of supervision before the event even took place, and it was extremely tiring. If anything went wrong during setup, the entire event would be in jeopardy. Even during the event, I was always so occupied making sure everything was going as per plan, the celebrities were in place, the models and dresses were ready and organised, that I never got time to experience the event as a viewer.
The work hours were the biggest problem. From the duration of the event, I was required to report the location at 9am, and I got free at 4 or 5 in the morning. During these hours, I would run around from place to place and it was physically and emotionally draining. This was also the case with the parties I hosted. One time, I organised a huge Money Heist themed Diwali party. This themed party required the venue decorations to be top notch, and the actors and dancers to be ready and in place at all times. This again meant late nights in secluded farmhouses.
From my parents' point of view, the late working hours kept getting more and more unacceptable. With the times we are living in now, Delhi has become extremely unsafe for young women to be out late at night. Unfortunately, none of these events provided pick and drop services and I was left alone to commute to and from these events. The events in itself were in extremely safe places, but the travelling raised major concerns, specially during the wee hours of morning in winter times. Every parent is extremely protective of their child, but the parent is overly protective if you are an only child. I am an only child, and it made it harder for my family to be okay with what I was doing. Don't get me wrong, they were always supportive of what I did, but they couldn't overlook my safety.
I eventually had to give up on Event Management, but I understood where my family was coming from. Events may be very fun to attend, but for the person organising it, it is extremely challenging and tiring. I loved working as an event manager but I wasn't ready for the kind of sacrifices it required me to make. I would still love to pursue it once I'm older, but for now I think I have learned how much harder it is than it seems. If you're someone (especially young girls) who would want to take up event management as their career option, I hope my experience helped you understand it a little better.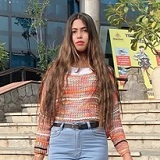 Latest posts by Anshu Shukla
(see all)